Study in Manitoba
---
Manitoba offers international students the opportunity to access world-class education with affordable tuition fees.
Higher education in Manitoba is heavily concentrated in the provincial capital and largest city, Winnipeg, where more than half the population of Manitoba resides.
Graduating from a Manitoba educational institution provides individuals with an internationally recognized degree, diploma, or certificate and the opportunity to work and immigrate after graduation.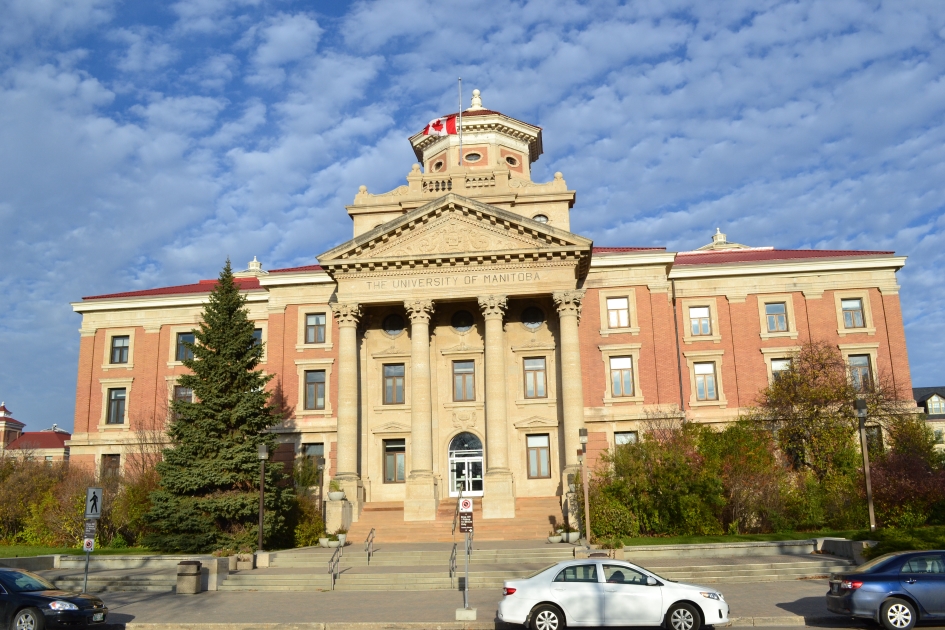 Got a question about studying in Manitoba? Our comprehensive Studying in Manitoba FAQ page has the answers. If your question is not included, please contact us today and submit your question.
International Student Population
7,644 (2014 figures)
Location
Main Study Destination
Winnipeg
Studying in Manitoba: The Advantages
Tuition Rebates

In addition to having some of the most affordable tuition and living costs in the country, Manitoba offers a 60% tax rebate on certain post-secondary fees to individuals who work in the province after graduation.

Subsidized Health Care for Canadian-born Minor Children

Canadian-born children of international students (who meet the other residency requirements outlined in the Manitoba Health Services Insurance Act) are eligible for provincial health insurance in Manitoba. Similarly international students who also hold a work permit with a year or more validity, or who have a study permit that allows them to work in Canada for 12 consecutive months or longer, are also eligible for provincial health insurance.

A Growing Jobs Market

The government of Manitoba has projected that a total of 177,800 new job openings will be created in the province between 2015 and 2021, with the unemployment rate expected to decline from 5.5% to 4.9% over the same period. Personal incomes are also expected to increase by an average of 4.6% annually.

Low Cost of Living

Manitoba's low cost of living allows residents to live better for less, with housing costs among the lowest in Canada.
Immigrate After Studying in Manitoba
The Manitoba Provincial Nominee Program (MPNP)

Under the Skilled Workers in Manitoba category of the MPNP, applications are accepted from qualified temporary foreign workers and international student graduates who are currently working in Manitoba and have been offered a permanent job with their Manitoba employer. Combined with the positive labour market forecast, this makes studying in Manitoba an attractive long-term option for individuals who wish to make Canada their permanent home.

Express Entry

Candidates for immigration to Canada through the federal Express Entry immigration selection system who have completed their education at a school in Manitoba may be awarded a significant number of points on account of their high level of education. Moreover, international graduates of Canadian educational institutions may have obtained important Canadian work experience, another highly valued factor under the Express Entry system.
Destination Schools in Manitoba
These institutions are featured due to their size, proximity to urban centres, and tradition for enrolling international students into their student bodies. Learn more about each school by clicking their titles below, which will take you to the relevant page on School Search.
The University of Manitoba has been ranked number one in Canada for its outstanding student services, and is renowned for enabling international students. The U of M is internationally recognized as an innovator in research and technology.
Signature programs: Actuarial science, Architecture, Engineering, Law, Pharmacy
Location: Winnipeg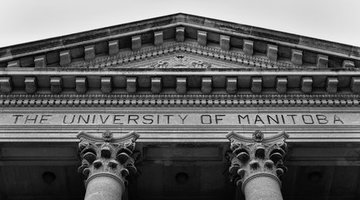 Maclean's magazine recognizes the University of Winnipeg as one the top Canadian undergraduate schools for student satisfaction, with much of this owed to an incredible array of state-of-the-art facilities and student services.
Signature programs: Theatre and film, Kinesiology, Bio-anthropology
Location: Winnipeg
Other Select Schools in Manitoba
Select Schools are those that CanadaVisa has assessed for quality, value, and competency with international students. These schools are accredited by Colleges and Institutes Canada (formerly the Association of Community Colleges of Canada) or are chosen because of proven pathway programs and exemplary student services.