Driving in Canada as a Newcomer
Last updated:
6 June 2023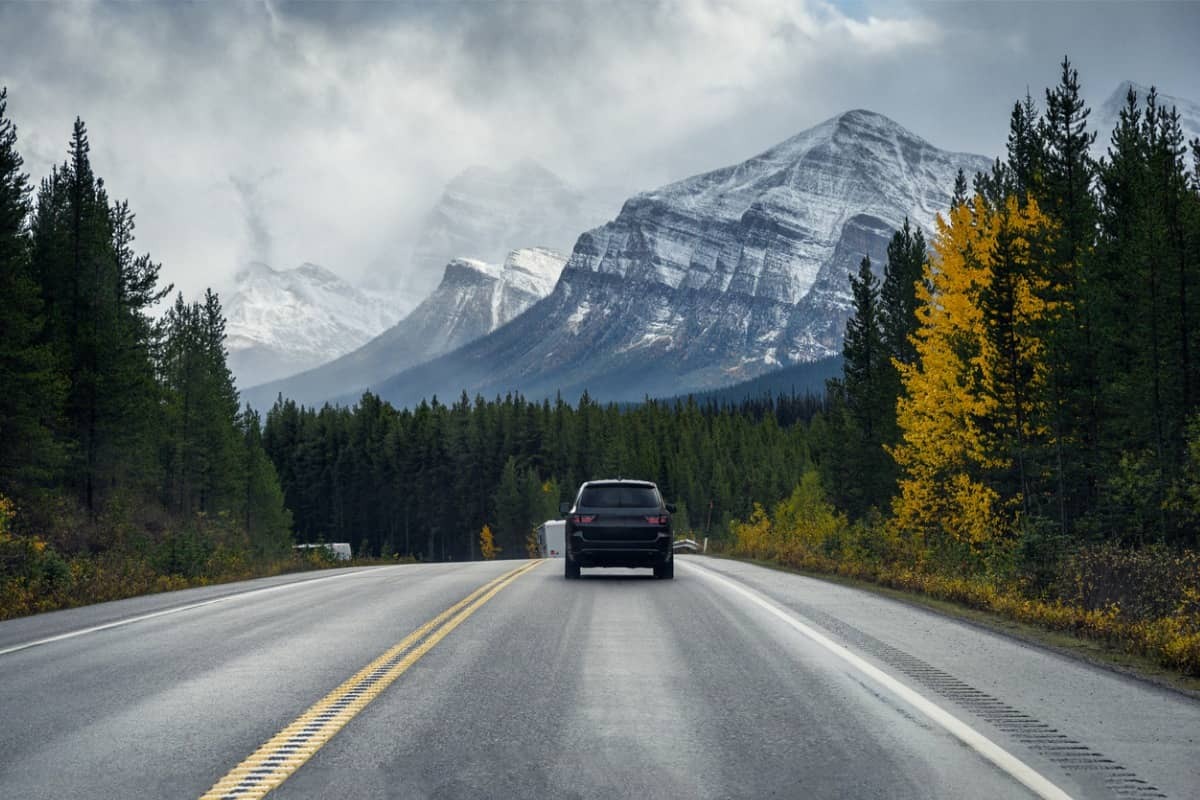 Due to Canada's large land area, driving is a big part of living in this country. Use this guide to learn about everything from eligibility for a driver's license, obtaining car insurance and what to do if you are in an accident.
---
Table of Contents
---
Overview
This CanadaVisa guide will take you through the key information you need to know about driving in Canada.
Starting with an understanding of who is eligible to drive a car in this country, we will then go over what is required of foreign nationals who are looking to start driving in Canada. This will include separate discussions relevant to international students, permanent residents and work permit holders, as there is variance between the requirements for each group of Canadian newcomers.
Following this section, we will discuss getting a driver's license in Canada as a newcomer as well as the process of completing a driver's license exchange and why it is important to obtain car insurance before getting behind the wheel.
Finally, this page will conclude with a section on buying a car in Canada, a discussion about renting cars and what to do if you are involved in a car accident in this country.
---
Who can drive a car in Canada?
Anyone above the age of 16 can drive a car in Canada. However, in addition to meeting this age requirement, drivers in Canada must also:
Possess a valid provincially/territorially issued driver's license (more on that later)
Carry proper and valid insurance coverage for the vehicle you will drive
Have with them the original (or exact) copy of the vehicle ownership permit to carry with you while driving
Note: All drivers must keep their vehicle ownership, driver's license and insurance with them at all times when behind the wheel of a car

What do I need to drive in Canada as a foreigner?
For a short time, new Canadian permanent residents (PRs), international students and work permit holders can all drive a car in their province/territory of residence using an international driver's license. The following list outlines how long international driver's licenses are valid in each province/territory.
Although international driver's licenses are valid for some time after arriving in Canada, it is strongly recommended that all international driver's license holders also carry an International Driving Permit (IDP) from their home country during this time.
Note: IDPs allow holders to drive in another country without having to take tests or submit other applications by providing the driver with a written translation of their international license into French and English.
At the end of the above-outlined period, new immigrants must obtain a Canadian driver's license in their home province or territory. This is because all newcomers, at the end of the indicated validity period, are considered residents of the province/territory they are in. The following section will detail more about how to get a Canadian driver's license as a newcomer to Canada.

Can immigrants get a driver's license in Canada?
Yes, immigrants (and all newcomers to Canada) can and should get a driver's license in Canada. In fact, it is illegal to drive in Canada without a valid driver's license or an IDP.
Driver's licenses are official government documents from a specific province or territory. These documents allow their holders to operate a motor vehicle (car, van etc.) in the province or territory where the document was issued. These licenses are required of all prospective drivers – including citizens, temporary residents and permanent residents – once the international driver's license transition period expires (see list in the above section of this page).
Obtaining a driver's license as a newcomer to Canada
There are many benefits to performing a soft landing before your permanent move to Canada.
Among them is that a soft landing gives new immigrants the chance to get their PR card prior to the time they immigrate here (more on this later). Additionally, because there is no limit to how long you can spend in Canada during a soft landing, this time also provides an opportunity for newcomers to familiarize themselves with their new community. Whether this involves finding the right neighbourhood to reside in or exploring the city you've already chosen to settle in, soft landings are a good opportunity to prepare yourself for an eventual permanent move to Canada.
Because soft landings involve an eventual return to your home country, they also provide an opportunity for newcomers to continue working in their home country as they attempt to find a job in Canada from abroad.
Returning to your home country after a soft landing will enable you to continue working in your existing job until you're ready to move to Canada permanently (see FAQ below). This will help you grow your savings, which will be beneficial when you move to Canada permanently. Further, if you return to your home country in possession of your PR card and Social Insurance Number (SIN), you may also appear more appealing to prospective Canadian employers. This is because employers in this country tend to prefer hiring Canadian citizens and permanent residents.
Can I exchange my driver's license in Canada?
In certain circumstances, foreign nationals can apply to exchange their international driver's license for a driver's license from their province or territory. Driver's license exchanges allow new Canadian immigrants to fast-track their way to a Canadian driver's license. In some cases, foreign nationals can entirely forego typically necessary driving examinations.
Benefits of a Successful Driver's License Exchange
A successful driver's license exchange could, in a province like Ontario, mean that new immigrants can fast-track their way to a full G license (depending on their driving experience).
For example, new Canadian immigrants in Ontario who possess a full international license and over two years of driving experience can obtain a full Ontario license after completing two steps. First, they must complete a successful license exchange. Then, Ontario-based newcomers only need to pass an eye/vision test to acquire a full provincial license. In other words, eligible newcomers in Ontario are not required to complete any of the province's standard driving tests in this case, including the G1 written exam, G2 road test or G road test.
Note: Ontario is used as the example here because it is the top settlement province among newcomers to Canada
It is important to remember that driver's license exchanges work differently in different parts of Canada. Included in the following list is a link to an online resource regarding international driving license exchanges in that region.
Can you drive a new car without insurance in Canada?
It is also against Canadian law to drive a car without valid car insurance, no matter if you are driving a vehicle that you own or not. In other words, it is also necessary to make sure, as a newcomer to Canada, that you are listed on the appropriate car insurance plan if you plan to regularly drive a car owned by a relative or friend.
The basic purpose of an insurance plan is to cover costs related to injuries or damage to the car(s) involved in an accident. Different insurance plans will cover different amounts of damage, and it is worthwhile to shop around with different providers to find the best plan for your needs.
Note: The cost of an insurance plan will vary based on the provider, the chosen plan and the age, driving record/experience and location of the person getting the insurance.
What is the car buying rule in Canada?
Any newcomer to Canada has the option of buying a car. In other words, there is no rule against buying a car in Canada as a permanent resident, international student or work permit holder provided you have the finances available to purchase the vehicle. Click here for more information about financing a car from the Government of Canada.
Whether you decide to buy a car outright, get a loan to help pay for a vehicle or lease it (among other ways of getting a car), loan providers will often run credit and background checks. For example, financing a car often requires a credit score check and proof of steady income, as the provider of the car needs to be confident that you can be trusted to pay for the car according to the agreed-upon payment schedule.
One way to buy a car is by acquiring a loan to help pay for the vehicle.
Loans are usually arranged in one of two ways.
1. Directly through the dealer from whom the car is being purchased
Car dealers often offer consumers help with arranging a loan from a lender, which consumers can apply for and receive directly in the dealership.
These loan/financing agreements can be arranged by a dealership, between a consumer and:
The car manufacturer itself
A financial institution, such as a bank or credit union
A third-party independent finance company
2. From a financial institution, either via a loan or a line of credit
Consumers with a strong relationship with their bank (accounts in good standing, strong credit history etc.) may attempt to negotiate a better repayment interest rate or line of credit than they could get straight from a dealer.
Another way to finance a car is by leasing the vehicle.
Leasing a vehicle can be thought of as signing a long-term rental agreement for the car rather than buying it. Leases are typically arranged with a dealership, and they usually have conditions and restrictions that consumers must carefully read and understand before agreeing to the lease.
It is important to understand that the person leasing the car will not own it when the lease ends, although the dealer may give the leaser an opportunity to buy the car when the lease is over.
Upon leasing a car, the driver agrees to make regular payments to use the vehicle over an agreed-upon length of time.
Note: Leasing agreements usually last between three and five years
Pros of Leasing a Car
For consumers who don't want to sell or trade in their previous car, leases are an advantage to drivers who like to have a new car often
Generally lower payments than those that come with a loan
Some leases may be covered by warranties (major defects and repair expenses)
Cons of Leasing a Car
Final cost may be more than outright buying a car
Car will not be owned by the consumer when the lease ends
Breaking a lease can be very costly
Consumer may face extra fees and costs (ex. for excessive wear and tear)
Leased vehicles may come with distance limitations at the risk of paying an extra fee for going over this limit once the lease is over
Rent-to-Own Plans
Beyond getting a loan to buy a car or financing a vehicle through a lease, some Canadian car companies may offer "rent-to-own" plans. These plans are typically best for consumers without good enough credit to get a loan or standard car lease, although it is possible that you will end up spending more on the car with this type of plan than a purchase or lease agreement through a dealership in Canada.
Rent-to-own plans are like leases because they make the consumer agree to regular payments over several years. They also often give consumers the option of returning or purchasing the car at the end of the plan's rental period.
A key difference, however, between car leases and rent-to-own plans is where payments are made. Car lease payments are usually made through a third-party financial institution (ex. bank or credit union) while payments on a rent-to-own plan are made directly to a dealership or car rental company.
Note: Missed payments on a rent-to-own plan allow the dealer to take the car back or repossess it and you won't get your money back if the car is repossessed
Options for buying a car as a newcomer to Canada
Whether looking for a new or used vehicle, Canada has car dealerships and online resources across the country that can help newcomers find the vehicle for them. Different communities across Canada will have physical dealership locations where cars from popular manufacturers like Toyota, Mazda, Hyundai and Volkswagen are available for purchase.
Websites like kijijiautos.ca, clutch.ca and autotrader.ca are popular online platforms that many Canadians use to buy discounted vehicles if they do not want to pay full price for a new car.

Can foreigners rent a car in Canada?
Yes, newcomers to Canada can rent a car.
Different car rental companies across Canada exist to help eligible Canadians (and newcomers) rent a vehicle for their needs, although rental criteria differ for each company. Typically, companies will impose a certain age restriction (typically 21 and above) on car rentals and require renters to have a certain level of driving experience.
Visit your nearest rental company's office or website for more details.

What happens if someone else is driving my car and gets in an accident in Canada?
Typically, your insurance plan should include coverage even if you were not the one driving the car when an accident occurs. Regardless of who is at fault in an accident, it is important to remember that it is a serious crime to leave the scene of the accident, whether the accident is with another vehicle or a pedestrian.
Instead, follow these two important steps if you get into a motor vehicle accident.
1. Call 911 for assistance from the police and/or an ambulance (only if needed)
If 911 is called, remain at the scene of the accident until emergency services arrive
2. Exchange the following pieces of information with the other driver (if applicable because the accident was with another vehicle)
Exchanging this information with the other driver(s) involved in a crash will make it easier when it is time to involve your insurance company for money and reimbursement related to damages taken by the vehicle
Name
Address
Telephone number
Licence plate
Driver's licence number
Insurance company name
Insurance plan policy number
---
Contact CanadaVisa and Cohen Immigration Law for Assistance
Do you require Canadian immigration assistance?
Cohen Immigration Law is a leading Canadian immigration law firm with over 45 years of experience. Cohen Immigration Law is comprised of over 60 Canadian immigration lawyers, paralegals, and other professionals. We are dedicated to helping people achieve their Canadian immigration goals. We assist in areas including skilled worker and business immigration, family sponsorship, work permits, study permits, citizenship, and inadmissibility. CanadaVisa.com was founded in 1994 as the online presence of Cohen Immigration Law. CanadaVisa has since blossomed into the one of the world's most trusted resources on Canadian immigration. Please reach out for assistance. We're happy to help:

Skilled Worker Assistance
Find out if you are eligible to immigrate to Canada through one of the country's over 100 skilled worker options.
Family Sponsorship Assistance
See if you are eligible to sponsor a loved one, or be sponsored by a Canadian citizen or permanent resident.
Other Immigration Enquiries
Contact us about work permits, study permits, business immigration, citizenship, and inadmissibility.