The CanadaVisa Team
Last updated:
7 March 2021
---
Since launching in 1994, CanadaVisa.com has become the world's leading private sector resource on Canadian immigration. The free information and tools available on CanadaVisa are meant to help people around the globe move to Canada, as well as settle and integrate here. CanadaVisa is regularly updated by a team of immigration lawyers, marketers, journalists, and researchers.

Attorney David Cohen
Attorney David Cohen is the Founder of CanadaVisa and Senior Partner of Campbell Cohen. Since graduating from McGill University's Faculty of Law in 1972, David has been practicing Canadian immigration law for over 45 years. David's passion for technology and desire to help people led to him founding CanadaVisa in 1994.
Kareem El-Assal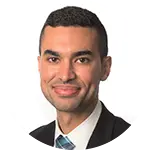 Kareem El-Assal is the Managing Editor of CanadaVisa. Kareem has written over 300 publications on Canadian immigration. His research has been cited by the likes of Canada's immigration minister, the department of Immigration, Refugees and Citizenship Canada, Statistics Canada, and the OECD.
Alexandra Miekus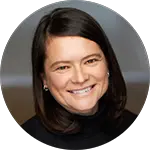 Alexandra is an Editor and Translator at CanadaVisa. Alexandra has worked in a variety of different roles including as a television reporter, researcher, editor, translator, and university lecturer.
Mohanad Moetaz
Mohanad is a Content Marketer at CanadaVisa. Mohanad is a digital marketer who has worked with clients from the public, private, and non-profit sectors.
Shelby Thevenot
Shelby is an Editor at CanadaVisa. Shelby is a trained journalist and has worked as a freelance writer, photo journalist, and staff video journalist.
Attorney Michael Schwartz
Michael is an Attorney at Campbell Cohen. Michael works on a variety of matters such as researching new laws and regulations and changes to immigration laws, policies, and programs.
Attorney Daniel Levy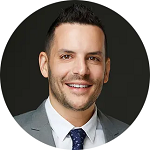 Daniel is a Senior Attorney at Campbell Cohen. Daniel has worked at Campbell Cohen for over 10 years and specializes in work permits, business immigration, inadmissibility, and citizenship.
Attorney Kara Crudo
Kara is a Senior Attorney at Campbell Cohen. During her career at Campbell Cohen, she has specialized in a number of areas such as international students and family class immigration.
Attorney Gabriel Dumitrascu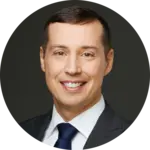 Gabriel Dumitrascu is a Senior Attorney at Campbell Cohen. Gabriel specializes in economic class immigration, study permits, and family reunification.
Attorney Stephen Sherman
Stephen Sherman is an Attorney at Campbell Cohen. Stephen specializes in work permits, inadmissibility, and citizenship.
Contact CanadaVisa for Assistance
Skilled Worker Assistance
Find out if you are eligible to immigrate to Canada through one of the country's over 100 skilled worker options.
Family Sponsorship Assistance
See if you are eligible to sponsor a loved one, or be sponsored by a Canadian citizen or permanent resident.
Other Immigration Enquiries
Contact us about work permits, study permits, business immigration, citizenship, and inadmissibility.