What to Do in Your First Month in Canada
Last updated:
10 June 2023
---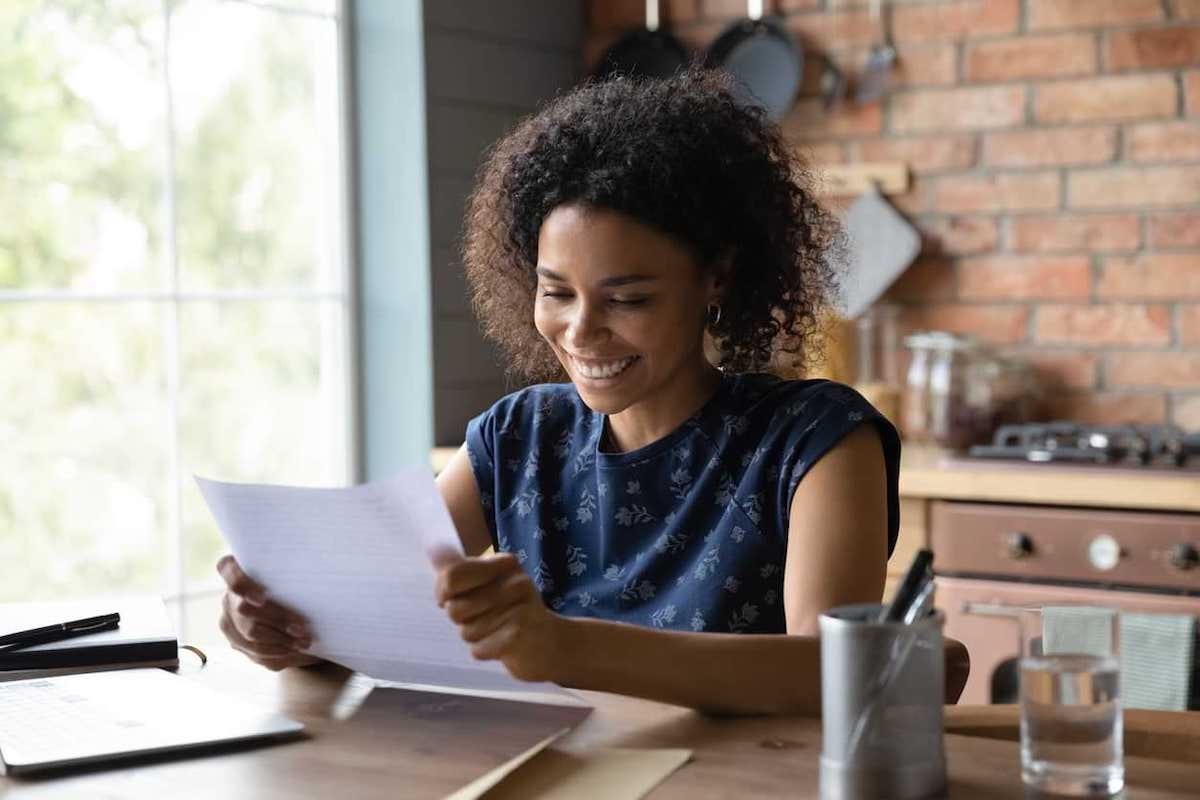 There are many aspects to starting life in a new country.
This page compiles some of the most useful information for newcomers in their first month in Canada; including important contacts, getting a phone and internet plan, preparing for the job market opening a bank account, and more.
---
Table of Contents
---
Overview
This page compiles useful information for newcomers to Canada, who are within their first month of arriving. Basic needs like dressing for the weather, finding accommodation and opening a bank account are addressed, along with bigger topics like finding a job in Canada, and getting a Canadian driver's license.
---
What important phone numbers should I know when living in Canada?
In case you need assistance, it is crucial to be aware of the appropriate contact numbers. Save these important numbers in your mobile phone or have them printed for easy access:
For fire, medical, or any other emergency requiring police assistance, dial 911.
For information regarding municipal services, dial 311.
For community and social services, dial 211.
To reach the helpline for kids, call 1-800-668-6868.
---
How should I dress for the weather in Canada?
Canada experiences a wide range of temperatures and climates depending on the season and location. While Canada is often known for its cold weather and snow, weather conditions do vary.
During the winter season, which typically lasts from late November to late March, it's advisable for newcomers to pack warm clothing. This may include items such as beanies/touques, overcoats/parka jackets, sweaters or jumpers for layering (wool is a popular choice due to its ability to regulate body temperature), large trousers or jeans for layering, leggings or long-johns for the legs, thick and warm socks (wool is recommended), and winter boots that are water and snow proof. Many newcomers choose to buy suitable footwear once they arrive in Canada, as there are various options available at different price points tailored to the country's weather conditions.
On the other hand, Canada experiences warmer months as well (although they may still be relatively colder compared to many other regions). During the summer season, which can have daily temperatures ranging from 16-28/29°C (roughly 60-82°F) in many provinces, it's advisable to pack lighter jackets or sweaters, hats and sunglasses to protect from the intense sun, sunscreen if spending time outdoors, thinner socks, and other items suitable for warmer weather.
The transitional seasons of spring and fall (approximately March-May and September-November, respectively) can bring a mix of summer and winter weather. For instance, fall temperatures can drop into the single digits with increasing winds, while spring can bring heavy rainfall and even light snow. If traveling to Canada during these periods, it's recommended to be prepared for a combination of clothing options, depending on the weather conditions. Newcomers may find it helpful to check the weather forecasts for the week of their arrival to better prepare.
To learn more about dressing for Canada's weather, click here.
---
How can I get a phone/internet plan in Canada?
Upon arriving at major airports in Canada, many newcomers have the convenience of setting up a new phone plan right at the airport. Canadian telecommunications providers offer a wide range of plans, including options for in-Canada phone and text services, unlimited data, and international calling. Additionally, these phone plans may offer customers the choice of receiving a new phone (which can be paid for in instalments through their monthly bill) or obtaining a new SIM card for their existing device (known as "bring your own device" or BYOD plans). It is worth noting that BYOD plans tend to be more cost-effective since the expense of financing a phone is spread out over monthly payments.
Newcomers who are interested in making international phone or internet calls might consider exploring phone and internet plans that cater to such needs. Specifically, plans that offer features like international calling and texting, generous data allowances, unlimited internet access, and fast download and upload speeds with ample bandwidth.
New customers also have the flexibility to choose between pre-paid and post-paid plans. Pre-paid plans involve paying for the service in advance and being billed based on usage, while post-paid plans allow for monthly payments on a contractual schedule. However, newcomers should be aware that some post-paid plans may require a credit check with Canadian credit agencies.
As for home internet, the process typically occurs after securing long-term accommodation. Nonetheless, it is a straightforward procedure where customers select their preferred plan from an internet service provider and then arrange an appointment, either over the phone or through an online service, for a technician to install the internet connection and provide a Wi-Fi router. Many condominium buildings may also have recommended providers with simplified and expedited processes for setting up new home internet.
Lastly, it is worth noting that several providers operate under the umbrella of their larger counterparts:
Bell subsidiaries include: Bell MTS, Lucky Mobile, Solo Mobile, and Virgin Mobile;
Rogers subsidiaries include: Chatr, Cityfone, Fido, Primus Wireless, SimplyConnect, and Zoomer Wireless;
Telus subsidiaries include: Koodo and Public Mobile; and
Shaw business subsidiaries include: Freedom Mobile, and Shaw Mobile.
To learn more about phone and internet services in Canada, click here.
---
How can I find a home to rent or buy in Canada?
Housing will be a key issue for virtually all newcomers arriving in Canada. Many prefer to stay with family and friends before deciding to rent or purchase a home. For those who don't have similar options though, short-term rentals like services offered by Airbnb can be a popular choice—with multiple other short term rental options based on what province and city you are landing in.
Once you have decided on the type of place you're looking for, where you want to live, and your monthly or yearly housing budget, there are various resources available to help you find rental properties:
Some online resources include:
Realtor.ca: A website that allows you to search for properties for sale or rent all over Canada. You can use filters to narrow down your search by location, price, property type, and more.
PadMapper: Another platform that assists you in finding apartments for rent in Canada. It allows you to search by location and apply filters for price, number of bedrooms, and more. You can also view the location of each apartment on a map.
Local newspaper classifieds or online classified listings: Platforms like Kijiji or Facebook Marketplace provide classified advertisements where you can find apartments for rent or sale, as well as other items you might need for your new home, such as furniture or appliances.
Local library: Some libraries offer resources and workshops on finding housing, including how to search for apartments and how to understand lease agreements. Check online for public libraries in your area.
Bulletin boards: Look for advertisements on bulletin boards in places like grocery stores, libraries, laundromats, health clinics, community centers, service clubs, or real estate offices.
Local immigrant settlement agency: Many immigrant settlement agencies provide housing-related services, such as assistance in finding a place to live and understanding your rights and responsibilities as a tenant. Keep in mind that these services are usually available to permanent residents, protected persons, and some temporary residents. Conduct a web search to find out about services offered in your city, district, or province. Government-funded websites like IRCC's settlement services tool, or Compass to Connect can also be helpful in searching for settlement services across Canada.
There are several tools available to newcomers to help find a home to purchase in Canada. Some common options include:
Realtor.ca: This website is excellent for buying properties as well. It features curated listings by realtors for both residential and commercial properties. You can also find realtors on the site if you wish to have representation during the home search and buying process.
Private real estate agencies: While not everyone chooses to work with a realtor, having a realtor can make the entire process smoother. Keep in mind that realtors earn their commission from successfully closed deals, so they pose minimal risk.
Classifieds: Again, platforms like Kijiji and Facebook Marketplace can be useful for finding privately listed properties for sale. However, be cautious when engaging in private property deals without representation, as there can be risks involved.
Local settlement services: Settlement services for newcomers can also offer assistance in finding properties for sale. Visit Compass to Connect or search for local settlement services to learn more.
There are various types of rental and permanent housing available in Canada, including apartments, single-family detached homes, duplexes or triplexes, townhouses, and rooms. Apartments can have one, two, or three bedrooms, while "bachelor" units have a combined bedroom and living area. Duplexes and triplexes are houses that are divided into two or three units, and it's common for the owner to live in one unit and rent out the others. Townhouses are multi-unit buildings that share adjoining walls, and rooms can be rented within larger homes.
---
How can I prepare for the job market as a newcomer to Canada?
To begin your job search in Canada, it's important to first analyse the job market and understand the opportunities available in your profession. Check if there are any specific licenses or certifications required to work in your field. It's also recommended to update your LinkedIn profile and have a Canadian-style resume and cover letter prepared.
The importance of social media is relevant here as well. Canadian employers, regardless of whether the candidates are newcomers or Canadians, are increasingly using social media to screen job applicants. According to a survey conducted in January 2023 by the Harris Poll on behalf of Express Employment, over 60% of Canadian companies (65%) reported screening candidates' social media. Out of those, 41% stated that they discovered content on social media that led them to not offer the candidate the job. It is crucial for job seekers to prioritise refining and editing their social media presence from the beginning of their job search, as some employers conduct social media checks early on while others do so in the final stages of the hiring process.
Keep in mind that the job market in Canada can be competitive. In addition to obtaining any necessary certifications or licenses, it's beneficial to explore online courses that can enhance your knowledge and develop in-demand skills. This will help you stand out from other applicants and increase your chances of success.
Settlement agencies and local colleges offer bridging programs designed to assist newcomers in achieving their career goals. These programs provide a range of services, including courses, education and skills assessment, practical or workplace experience, exam preparation for licenses or certificates, language training, and action plans to help you identify further training needs. IRCC invests approximately $2 billion each year in these supports, which are available to all new permanent residents. These supports are delivered through around 500 immigrant-serving organisations located across the country.
These organisations are dedicated to helping newcomers succeed in Canada and offer a range of IRCC-funded services at no cost. Many of these services are focused on employment support. Once you arrive in Canada, you can reach out to a local immigrant-serving organisation to access employment assistance, such as resume preparation, interview preparation, and professional networking and mentorship opportunities.
To learn more about preparing for the Canadian job market as a newcomer, click here.
---
How can I start to work in Canada?
Everyone who wants to work full-time in Canada (provided their status allows it) must have a Social Insurance Number (SIN).
---
How can I get a Social Insurance Number (SIN) in Canada to work and receive benefits?
What is a Social Insurance Number (SIN)?
A SIN is a unique nine-digit number that is used by the government as a file number, account number, and/or data processing for individuals in Canada.
A SIN is required to begin working full-time in the country, (specifically in pensionable or insurable full-time employment), as well as to file taxes, and receive benefits and services from government programs. SINs are issued to individuals for life and should be carefully guarded, as this information can be misused in a variety of ways (including fraud)
---
What do I need to apply for my SIN?
To apply for a SIN, you will need the following required documents:
A digital copy (or original document) of an official and valid status document, issued by Immigration Refugees and Citizenship Canada (IRCC)—this can include a valid Confirmation of Permanent Residence (COPR), Permanent Residence card, OR (if a temporary resident) a valid study/work permit;
A digital copy (or original document) of an official identity document (i.e.: a passport, or valid provincial driver's license); and
A digital copy (or original document) of your proof of address such as an official document issued by the government, your employer, Designated Learning Institution (DLI), landlord (for example a rental agreement), or financial institution.
The Canadian government has also included a self-survey which applicants can fill out to know exactly what documents may be needed for their situation.
---
How can I apply to get my SIN number?
There are three ways that a newcomer can apply to get a SIN number while in Canada.
1. Applying at the airport: Depending on which airport one is landing in, newcomers can receive their SIN numbers at the airport directly.
This service is currently in place at Toronto International Airport (YYZ) and Vancouver International Airport (YVR), during regular business hours.
2. Applying online or via mail: As not all airports have an office to avail a SIN, newcomers to Canada can also apply for a SIN number by mail or online. Both of these methods take roughly 20 days (if all documents are in order) to process. If an application is successful, a SIN number will be mailed to the applicant within 20 business days.
Note that to apply in mail, one must attach the original documents (copies are not permitted) listed above, along with the SIN application form, and mail their completed application to the following address:
Service Canada
Social Insurance Registration Office
P.O. Box 7000
Bathurst, NB E2A 4T1
Canada
3. The final method to acquire a SIN is to apply in person. Many newcomers choose this method, as (like applying at an airport) they can receive their SIN on the spot. To apply in person, one simply has to find their nearest Service Canada office and go in-person with the original copies of the documents needed (note that copies cannot be used for this method). If all documents are in order, newcomers can receive their SIN number.
---
How can I open a bank account when I arrive in Canada?
The banking sector in Canada is one of the world's most secure and reliable—with many banks offering specific services and accounts to newcomers.

Newcomers to Canada are free to open a bank account once they arrive in the country. In fact, if you are legally in Canada, you can open a bank account even if:
You do not have a job;
You do not have money to put in the account right away;
You have a poor credit rating; and/or
You have been bankrupt before.
Newcomers to Canada will need at least one form of approved identification, however. Depending on a bank's policy and your previous standing with the bank, you will need:
Two pieces of identification from List A; or
One document from List A and one from List B; or
One document from List A (only if someone in good standing with the financial institution or someone in the community can also confirm your identity).
Note: specific requirements may vary slightly among different banks and financial institutions. It's advisable to contact the bank you wish to open an account with to confirm their specific requirements and any additional documentation they may require.
Only interest-earning accounts require prospective account holders to present their Social Insurance Number (SIN) at the bank
The complete list of acceptable identification is attached below. Please note that the exact requirements may vary between banks, so it is advisable to consult with the specific bank to determine the documents they accept.
List A
Valid Canadian driver's license (as permitted by provincial law);
Current Canadian passport;
Birth certificate issued in Canada;
Social Insurance Number (SIN) card issued by the Government of Canada;
Old Age Security card issued by the Government of Canada;
Certificate of Indian Status;
provincial or territorial health insurance card that can be used as ID under provincial or territorial law;
Certificate of Canadian Citizenship or Certification of Naturalization;
Permanent Resident card or an Immigration, Refugees and Citizenship Canada (IRCC) form IMM 1000, IMM 1442, or IMM 5292; or
a document or card with your picture and signature on it issued by select authorities.
List B
employee ID card with your picture on it that has been issued by an employer well known in your area;
a debit card or bank card with your name and signature on it;
Canadian credit card with your name and signature on it;
client card from the Canadian National Institute for the Blind with your picture and signature on it; or
current foreign passport.
For more detailed information on opening a bank account in Canada as a newcomer, visit this page.
---
How can I apply for provincial healthcare?
To access healthcare and receive medical benefits in Canada, one must opt into the provincial healthcare system. This can be done by going to the Service center of one's province and submitting an application to opt-in to the provincial health care system. Below are links to each respective province's opt-in page for their healthcare plans.
Once opted in and registered into the system, newcomers will be able to avail themselves of a provincial health card. This card can be used as identification for healthcare services, to access insurance and (in the province of Quebec) serves as a provincial government ID in the absence of a provincial photo card (which Quebec has phased out in 2023) or driver's license.
To learn more about healthcare in Canada, you can visit the following page.
---
How can I find a family doctor in Canada?
Family doctors (also known as general practitioners) are medical professionals who can help treat a wide variety of ailments for you and your family or refer you to a specialist if further medical assistance is needed.
There are a variety of ways that one can find a family doctor in Canada, including:
Asking a trusted person, like a friend, colleague, acquaintance, or family member if they can refer you to a good family doctor;
Contacting a settlement services organisation, that can offer or refer one to a healthcare professional;
Contact the local community health centre; or
Check the relevant provincial page to find a general practitioner.
To learn more about healthcare in Canada, click here.
---
How can I get a driver's licence or provincial photo ID?
Obtaining a local driver's license can be a lengthier process than 30 days will allow, but newcomers can certainly get the process started. Alternatively, newcomers also have the option of obtaining a provincial photo ID. Both documents are considered valid forms of government identification, and are authorized by the province or territory that one resides in. Importantly however, one cannot hold both identifications, and must choose one.
The process for obtaining a driver's license can vary between provinces and territories, but typically involves a written knowledge test and one or two driving tests, to secure a full license. A more thorough discussion can be found here.
A short-term solution is to use and international drivers license which can authorize one to drive for a short period in Canada. This can vary depending on the province or territory of destination. Below is a list of validity periods for new permanent residents holding an international driver's license, by province or territory:
The process for getting a provincial photo ID can also differ depending on province and territory, but usually requires an original proof of identity document, and another form of identification. Certain other provinces may require additional documents like proof of residency in the province. Below are links to each provincial and territory page, which includes a description of the process, eligibility and required documents to receive a provincial photo ID:
Note that as of 2023, Quebec does not have photo identification cards for non-drivers. Residents may however use their health card as valid photo identification in the absence of a driver's license.
To learn more about driving in Canada, click here.
---
How can I register at my local library?
While libraries have largely been phased out with the ability to search information (and literature) on the internet, there are still several benefits to joining a library, that newcomers may benefit from: free printing services, community and government resources, and information sessions and seminars related to healthcare, banking, finances, and general life as a newcomer to Canada.
Most libraries simply require a piece of ID and proof of address to register.
---
How can I register my child for school/daycare?
In Canada, children between the ages of five and 18 are required to attend school. Typically, the school year starts in late August or early September and concludes in June.
To enroll your children, you can visit your local school or school board office. It is necessary to bring your permanent resident card, record of landing, or confirmation of permanent residence, along with your child's birth certificate and vaccination records. The enrollment process may vary depending on the type of school. Newcomers may also want to plan for accreditation measures, to make sure that their children have an easier time transferring schools as international curriculums vary greatly from Canadian ones.
To find a school in your area, you can get in touch with your local school district office or the school board. They will provide guidance on the next steps and inform you about the necessary documents.
Newcomers may also wish to note the Canadian government's efforts at providing support for early learning and childcare for the children of newcomers, like policies from the federal government, and settlement services to aid new immigrants.
---
Are there any government support for newcomers to Canada?
Settlement services play a vital role in helping newcomers to Canada, providing free support at municipal, provincial, and federal levels. These services cover various aspects such as needs assessments, information, language training, employment assistance, and community connections. Quebec operates its own immigration programs and manages settlement services separately. Refugees have access to the Resettlement Assistance Program (RAP).
These services exist at all three levels of government (federal, provincial and municipal), and newcomers are encouraged to investigate their local services to see what is available to them. IRCC has compiled many of these services into a searchable tool here.
Settlement services are available to permanent residents, protected persons, and some temporary residents. IRCC provides tools and websites like Compass to Connect to help newcomers access services and find relevant programs. Studies on these programs, and their efficacy in helping newcomers have shown positive outcomes—with high client satisfaction, improved language skills, enhanced employment readiness, and increased social connections and sense of belonging among newcomers.
---
Contact CanadaVisa and Cohen Immigration Law for Assistance
Do you require Canadian immigration assistance?
Cohen Immigration Law is a leading Canadian immigration law firm with over 45 years of experience. Cohen Immigration Law is comprised of over 60 Canadian immigration lawyers, paralegals, and other professionals. We are dedicated to helping people achieve their Canadian immigration goals. We assist in areas including skilled worker and business immigration, family sponsorship, work permits, study permits, citizenship, and inadmissibility. CanadaVisa.com was founded in 1994 as the online presence of Cohen Immigration Law. CanadaVisa has since blossomed into the one of the world's most trusted resources on Canadian immigration. Please reach out for assistance. We're happy to help:

Skilled Worker Assistance
Find out if you are eligible to immigrate to Canada through one of the country's over 100 skilled worker options.
Family Sponsorship Assistance
See if you are eligible to sponsor a loved one, or be sponsored by a Canadian citizen or permanent resident.
Other Immigration Enquiries
Contact us about work permits, study permits, business immigration, citizenship, and inadmissibility.