Express Entry Immigration: How to Immigrate to Canada
Last updated:
20 May 2021
---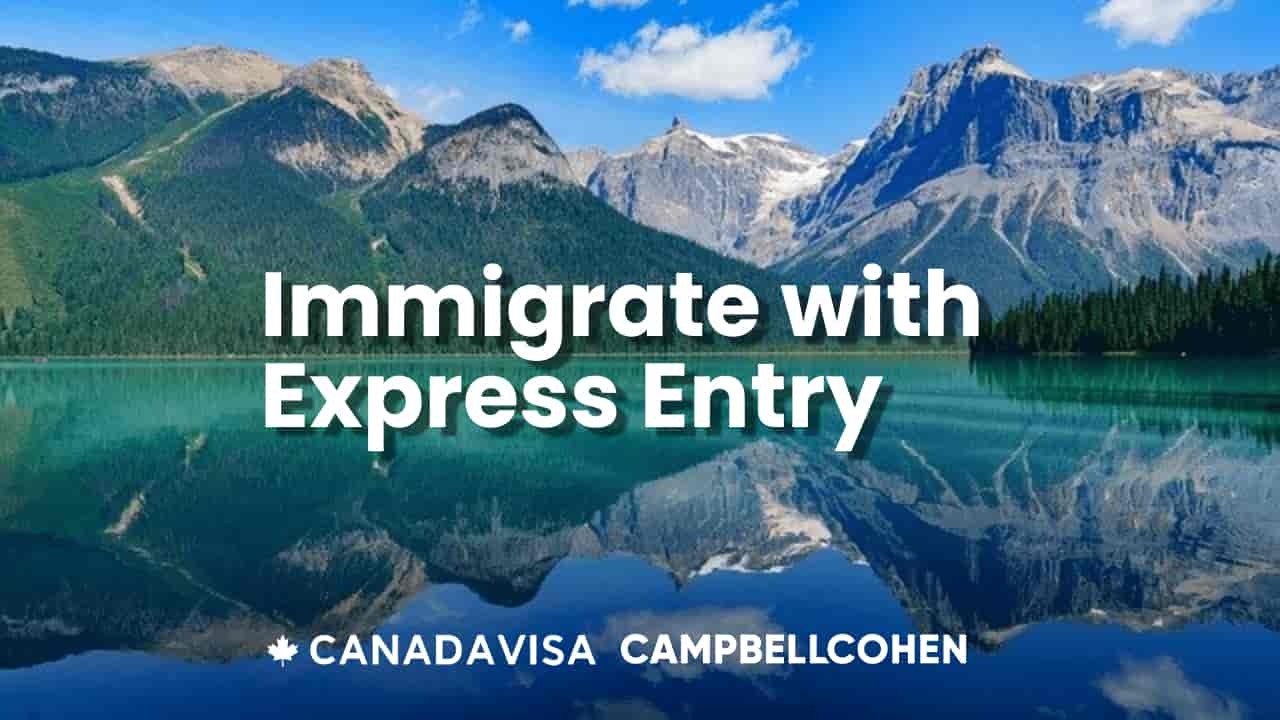 This comprehensive CanadaVisa guide provides you with everything you need to know on Canada's Express Entry system.
Express Entry is the main way that Canada manages applications for skilled workers who want to become permanent residents. Eligible candidates submit their profile on the Canadian government's website. Approximately every two weeks, Canada invites the top-ranked immigration candidates to apply for permanent residence. Canada aims to welcome about 110,000 Express Entry immigrants per year.

Complete our FREE assessment to find out if you are eligible for Express Entry!
Have you received an Express Entry Invitation to Apply for Permanent Residence?
Contact Campbell Cohen so that we can help you submit your permanent residence application to the Canadian government.
---
Express Entry Eligibility and CRS Score
Submitting an Express Entry Profile
Learn More on Express Entry
1. Immigration, Refugees and Citizenship Canada's Website
IRCC's website
contains plenty of helpful information on Express Entry include how the process works, what documents you need, how to submit your Express Entry profile, how to obtain your permanent resident visa if you succeed your Express Entry, and how to travel to Canada.
2. CanadaVisa.com Forum
The CanadaVisa.com Forum is the world's largest public Canadian immigration discussion board. You are able to learn from fellow skilled worker candidates about how to navigate Express Entry. Popular topics on the Express Entry section of the forum include:
"Ray of hope" discussions in which candidates in the Express Entry pool share updates on the latest Express Entry draw results and whether they have received an Invitation to Apply for permanent residence.
"AOR" discussions in which successful Express Entry candidates who have received an "Acknowledgment of Receipt" from IRCC provide updates to each other on their application processing.
Visa office and IRCC office discussions in which Express Entry candidates talk about the latest application processing developments at various visa and IRCC offices around the world and in Canada.
3. CanadaVisa Tools and Resources
CanadaVisa offers a number of additional tools and resources to help you with the Express Entry process, including:

4. About CanadaVisa and Campbell Cohen
Campbell Cohen is a leading Canadian immigration law firm with over 45 years of experience. Campbell Cohen features over 60 immigration lawyers, paralegals, and professionals who are dedicated to helping you immigrate to Canada.
CanadaVisa.com was founded as the online presence of Campbell Cohen. Since its launch in 1994, CanadaVisa has grown into one of the globe's most trusted resources on Canadian immigration. If you want to immigrate to Canada through the PNP or another skilled worker pathway, the first step is to complete a free CanadaVisa assessment form. If you are eligible for Canadian immigration, a member of the Campbell Cohen team will reach out to provide you with as much assistance as possible.
Complete our FREE assessment to find out if you are eligible for Canadian immigration!