Welcome to Canada!
Feel confident banking
with TD.
Your first choice for new to Canada
banking solutions.
Welcome to Canada! TD has what you need to make your Canadian banking experience a smooth and confident one.
Whether you have moved here to stay, or you are coming as a temporary worker or an international student, let TD help you make an easy transition to banking in Canada.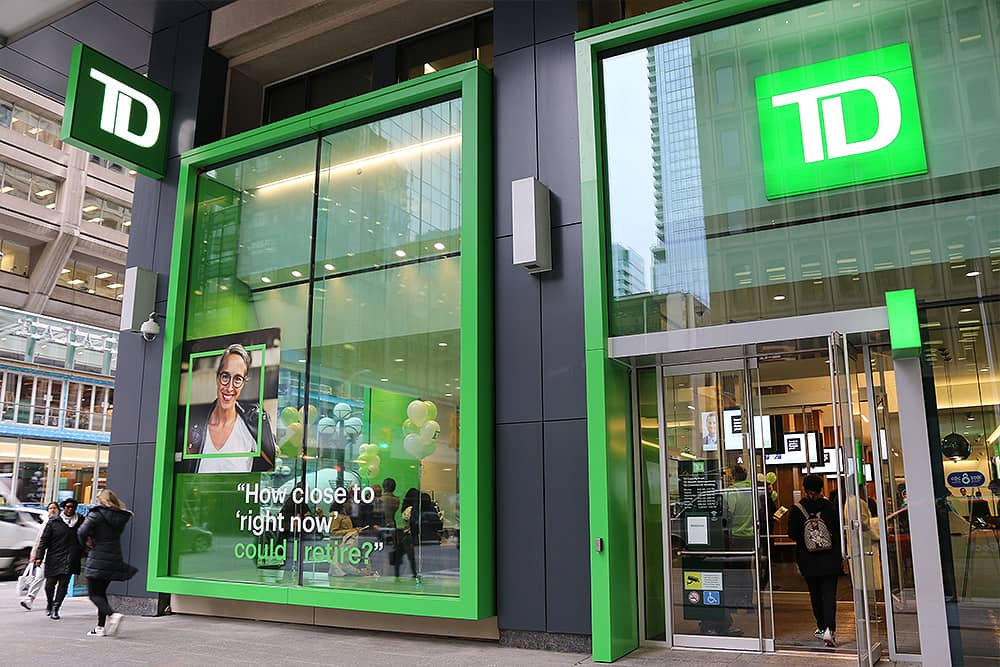 Why Choose TD?
150 years helping Canadians:
TD has a proud history of delivering financial solutions to Canadians for more than 150 years. TD also brings a century of experience helping newcomers navigate the Canadian banking system.
With over a thousand branches and a reputation for excellence in financial services, TD has become one of the largest and most trusted banks in Canada, now serving 16 million Canadians.
Special banking packages for you, to help you get started.
When you're ready to start banking in Canada, TD has a banking package created specifically with newcomers in mind.
It's called the TD New to Canada Banking Package.
Everything in it has been created specifically with newcomers' needs in mind with special offers and benefits of up to $1,630 in value.
Conditions apply, limited time offer.
If you're planning to come to Canada as an International student, TD can help you plan ahead before you come.
The TD International Student GIC program will help you set up the funding you need to obtain your expedited study permit
and meet your banking needs before you even arrive in Canada.
As an International student in Canada, TD also has a banking package created specifically with you in mind.
This package includes special offers and benefits. It's called the TD International Student Banking Package.
If you're an eligible student, you could earn up to $610 in value. Conditions Apply, limited time offer.
---
Newcomer resources, security and banking convenience set TD apart:
TD is focused on delivering exceptional customer experiences, especially for newcomers like you. Look to TD for:
1,100 branches servicing you in more than 50 languages, and thousands of Automated Teller Machines (ATMs) across Canada
Longer banking hours than any other bank in Canada
Phone services in more than 200 languages
Privacy & Security: providing a secure transaction environment with extensive security features that let you feel confident online
Helpful resources in multiple languages on topics like preparing your move to Canada, Canadian banking basics, credit score essentials, and more
Award-winning online & mobile services: EasyWeb - Winner of Most Innovative Digital Bank Award1 & TD Mobile App2 - Winner of Canadian Mobile App Award.
1 2021 North American Global Finance Digital Awards.
2 2021 North American Global Finance Digital Awards.
Banking in Canada: what newcomers need to know.
Whether you're a new Canadian resident, a temporary worker, or an international student, starting fresh in a new country is both exciting and challenging. There are so many things to learn about the ways that Canadians live and work – especially when it comes to financial matters.
TD wants to make things easy for you. Easy to understand, and easy for you to make smart banking decisions. TD can help you make banking choices based on your current needs and future goals.
TD's multilingual representatives and Personal Banking Associates are ready to help guide you through banking products and services to ensure you find your way with ease. Learn more about the Canadian banking system, via TD's Guide to Canadian banking terms – available in 11 languages.
Get in touch
Book an appointment
Once you arrive in Canada, speak with a banking specialist in person at the branch closest to you or over the phone.
This information does not constitute an offer or solicitation by anyone in any jurisdiction in which such an offer or solicitation is not authorized or to any person to whom it is unlawful to make such an offer or solicitation.