Canada Work Permits: Contact Us for Assistance
Last updated:
11 May 2021
---
Do you need work permit assistance?
Led by Attorney David Cohen, the Campbell Cohen immigration law firm offers over 45 years of expertise assisting workers and employers obtain Canadian work permits. Please complete this short form to submit your work permit query directly to a Campbell Cohen immigration lawyer.
PGWP NOTICE: Between January 27, 2021 and July 27, 2021, the Canadian government is enabling certain Post Graduation Work Permit holders to apply for new Open Work Permits. Contact us to receive legal advice.


Meet Our Work Permit Team

Attorney David Cohen
David is the Founder of CanadaVisa and Senior Partner of Campbell Cohen. Since graduating from McGill University's Faculty of Law in 1972, David has been practicing Canadian immigration law for over 45 years. David's passion for technology and desire to help people led to him founding CanadaVisa.com in 1994. CanadaVisa has since blossomed into one of the world's most trusted resources on Canadian immigration.
Attorney Daniel Levy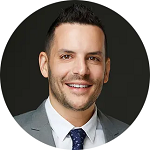 Daniel is a Senior Attorney at Campbell Cohen. Daniel has worked at Campbell Cohen for over 10 years and leads the law firm's Work Permit, Business Immigration, Inadmissibility, and Citizenship practices. Daniel divides his time between the U.S. and Canada to provide legal guidance to clients across a variety of different industries. Daniel obtained his law degree from McGill University.
Tonia Holden
Tonia is the Department Manager of Temporary Residence at Campbell Cohen. A member of the Campbell Cohen team since 2009, Tonia possesses a wealth of expertise on work permits, Labour Market Impact Assessments (LMIAs), citizenship, inadmissibility, among other areas of Canadian immigration. Tonia is a graduate of McGill University.
Attorney Kara Crudo
Kara is a Senior Attorney at Campbell Cohen. Kara leads the firm's Family Class Sponsorship practice. During her career at Campbell Cohen, she has specialized in a number of areas such as international students and family class immigration. Kara obtained her law degree from the University of Montreal.
Attorney Gabriel Dumitrascu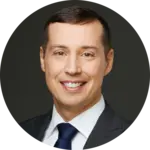 Gabriel Dumitrascu is a Senior Attorney at Campbell Cohen. Gabriel specializes in economic class immigration, study permits, and family reunification. Gabriel completed his law degree at the University of Montreal.
Attorney Stephen Sherman
Stephen Sherman is a Senior Attorney at Campbell Cohen. Stephen specializes in work permits, inadmissibility, and citizenship. Stephen is a graduate of the University of Ottawa's Faculty of Law.