How to Get Canadian Permanent Residence After your Studies
Last updated:
14 March 2023
---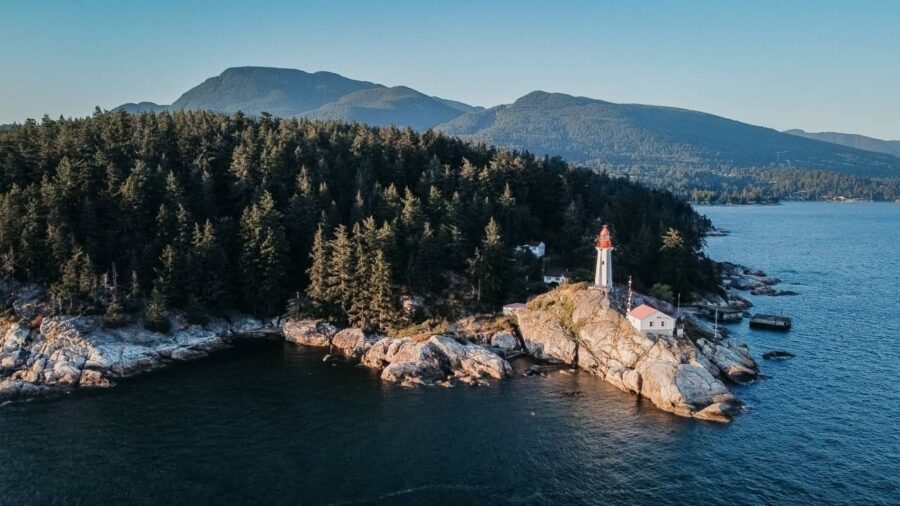 Canada offers many immigration pathways to international students. These include federal pathways such as Express Entry, as well as provincial ones offered through the Provincial Nominee Program (PNP), and by Quebec.
This CanadaVisa page provides an overview of how you can pursue permanent residence after your studies in Canada.
Overview
While international students are not guaranteed they will receive permanent residence (PR), they can improve their chances by giving themselves as much time as possible to prepare. Learning what you need to do to be eligible for PR will allow you to take the necessary steps that could ultimately result in you successfully achieving your Canadian immigration goals. In addition, proactively preparing gives you a better opportunity to enhance your competitiveness in Canada's PR process.
Canada offers over 100 immigration pathways to economic class candidates. Many of these pathways reward candidates who have studied in Canada. Canadian government research shows those with Canadian education tend to have successful outcomes in the Canadian labour market. Canadian employers recognize and value the local education and work experience international students gain in Canada. In addition, international students are motivated, multilingual, have global experience, and possess many other favourable qualities that make them competitive in the Canadian labour market. After your studies, it is important for you to ensure that you obtain work experience in the National Occupational Classification (NOC) skill level that corresponds with the skilled worker immigration pathways you are interested in applying to.
The following is an overview of the steps you can take after your studies to pursue Canadian PR.
Common Canadian Immigration Pathways for International Students
After completing their studies in Canada, most international students go on to apply for a Post-Graduation Work Permit (PGWP). The PGWP provides international students with an open work permit that enables them to work for any employer, and in any occupation, of their choice. The length of the PGWP corresponds with the length of your studies in Canada, up to a maximum of three years. Among the major benefits of the PGWP is it enables you to get the Canadian work experience that can help make you a more competitive candidate for Canadian immigration. Many Canadian immigration pathways reward candidates with Canadian work experience. If you have yet to begin your studies in Canada, it is very important to ensure you enroll in a program at a Canadian Designated Learning Institution (DLI) that will make you eligible for a PGWP.

Next, conduct research on Canadian immigration pathways to identify which options may be most suitable for you. It is beneficial to conduct this research as early as possible so you can ensure you take the steps necessary to be eligible for these options and enhance the competitiveness of your candidacy. Each PR pathway has unique criteria, but generally speaking, you will be assessed based on the level of your English and/or French proficiency, education, and your work experience. You may also be at an advantage if you have an eligible job offer and based on the ties you have to the province or territory in which you reside. You may wish to complete a free CanadaVisa assessment to discover if you are eligible for Canadian permanent residence.
Common pathways to consider include:
Express Entry
Express Entry is an application management system for three federal skilled worker immigration programs:
International students with at least one year of Canadian work experience may find the CEC as a suitable option to pursue PR. If you already have at least one year of professional work experience from overseas, you may also wish to consider the FSWP as an option.
To immigrate via Express Entry, you must ensure you meet the eligibility criteria of at least one of these three programs. You can then upload a profile on the website of Immigration, Refugees and Citizenship Canada (IRCC). Candidates with the highest scores are invited to apply for permanent residence. Candidates receive Comprehensive Ranking System (CRS) scores based on human capital criteria such as age, education, language skills, work experience, among other factors. Candidates can obtain additional points for studying in Canada and Canadian work experience. As such, international students are well-positioned to be competitive under Express Entry. Every two weeks, IRCC issues invitations to apply for permanent residence to Express Entry candidates with the highest CRS scores. Those invited have 60 days to submit their completed permanent residence applications to IRCC.
Provincial Nominee Program (PNP)
The Provincial Nominee Program (PNP) is another popular PR pathway for international students. Nearly every province and territory in Canada operates the PNP. The PNP is available to skilled workers who want to obtain permanent residence in a particular province or territory. Many PNP streams reward candidates who have studied and worked in Canada. There are also streams that specifically cater to international students. You can learn more by viewing the CanadaVisa PNP Finder.

Quebec
The French-speaking province of Quebec operates its own immigration system with the goal of welcoming skilled workers that are francophones. Quebec also rewards candidates who have studied in the province and local work experience. One such example is the Quebec Experience Program.

Other economic class PR pathways to consider
In all, Canada offers more than 100 different economic class pathways including others that reward international student candidates. Examples include:
Atlantic Immigration Program: This is an option for those that have studied in Nova Scotia, New Brunswick, Prince Edward Island, or Newfoundland and Labrador
Hong Kong: Canada offers immigration pathways to Hong Kong nationals that have studied in Canada
Rural and Northern Immigration Pilot: This pathway offers permanent residence to international students that reside in participating rural and northern communities across Canada
Each Canadian skilled worker immigration program has requirements on the skill type of the work experience that you need to be eligible for that program. As you seek to obtain Canadian work experience after your studies, you should verify in advance that you are going to work in an occupation that falls under the National Occupational Classification (NOC) skill level that corresponds with the skilled worker immigration programs you are interested in. Generally speaking, most skilled worker streams require that you obtain work experience that is categorized as "high-skilled." However, there are both federal and provincial skilled worker pathways that enable those with work experience categorized as "intermediate" or "lower" skilled to be eligible to apply for permanent residence.
Family class
Canadian immigration allows Canadian citizens and permanent residents to sponsor close family to obtain permanent residence. For instance, if you have a spouse or common-law partner that is a Canadian citizen or PR, they may be able to sponsor you if the two of you meet the Canadian government's eligibility criteria.
---
Contact the Cohen Immigration Law Firm for Assistance

Do you need Canadian immigration assistance? The Cohen Immigration Law Firm can help. Cohen Immigration Law offers over 45 years of Canadian immigration expertise.

Please contact us to schedule a free telephone consultation with one of our lawyers.
Skilled Worker Assistance
Find out if you are eligible for PR as a skilled worker.
Study Permit Assistance
Contact us for study permit assistance.
Work Permit Assistance
Contact us for work permit assistance.