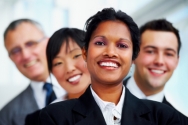 A new evaluation has found that those who immigrant to Canada under the
Federal Skilled Worker program
are contributing to Canada's economy. According to the evaluation, the biggest predictors of an immigrant's
economic
success are having a job already arranged in Canada when applying; the ability to speak English or French; and having worked in Canada before applying to immigrate.
"The evaluation showed that skilled immigrants are doing well in Canada and filling gaps in our work force," said Minister of Citizenship, Immigration and Multiculturalism Jason Kenney.
Income for skilled workers selected under the current criteria was as much as 65% more than under the previous criteria. Skilled workers who already had a job offer when they applied for permanent residence fared best of all, earning on average $79,200 three years after arriving in Canada.
Minister Kenney said, "We're committed to making [the program] even better and will be consulting on improvements in the coming weeks." Several proposals will be put forward for public consultation to improve the program further.
To learn more about the Federal Skilled Worker program, please click here.