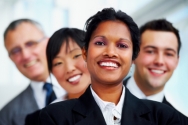 By 2020, the province of Nova Scotia hopes to double the number of immigrants arriving in their province per year.
Nova Scotia is planning to attract approximately 7,200 immigrants a year. Nova Scotia's Premier, Darrell Dexter, says that the province will need to issue at least 1,500 certificates under the Nova Scotia Provincial Nominee Program.
Currently, the Government of Canada has limited the number of certificates that Nova Scotia can issue to only 500. To meet the targeted number of immigrants, Nova Scotia will have to work with Ottawa to increase the number of certificates available in its provincial nominee program.
Nova Scotia has already launched a strategy entitled "Welcome Home to Nova Scotia." This strategy is being supported by $790,000 in additional funding for immigration efforts.
"Welcome Home to Nova Scotia is the province's most ambitious and focused immigration plan ever and one of the most comprehensive strategies in the country," said Premier Darrell Dexter. "It will compliment jobs here by targeting international workers with the technical skills and international contacts the province needs to become more innovative, productive and competitive. It will ensure potential immigrants understand they are welcome and valued in Nova Scotia and that this province wants them to stay and build a life here."
This new strategy will also include improved settlement programs, quicker recruiting of temporary foreign workers for Canadian employers, add more protections for temporary foreign workers and enhance programs which encourage workers to make Nova Scotia their permanent home.
Click here to more about Nova Scotia's Provincial Nominee Program.