The Express Entry immigration selection system, which came into operation on January 1, 2015, operates on a ranking system in which eligible candidates are ranked according to their age, level of education, work experience, language ability, and whether or not they have a qualifying job offer from a Canadian employer or nomination from a Canadian province.
The fact that 346 of the top 775 early Express Entry candidates had already moved to Canada on a temporary basis underlines the reality that gainingCanadian work experience and having a Canadian job or provincial nomination certificate greatly boosts a candidate's ranking under the Comprehensive Ranking System.
Thirteen per cent were living in India, followed by 4.5 per cent in each of the United Arab Emirates and the Philippines, which was the top source country for new permanent residents of Canada in 2014 .
The report shows that citizens of India, the Philippines, Pakistan and Ireland made up the top four nationalities in the Express Entry. Of the top 775 ranked candidates, there were 228 Indian nationals, 122 Filipinos, 46 from Pakistan, and 35 from Ireland. The list of top ten source countries was completed by citizens of Nigeria, China, Iran, the United Kingdom, Egypt and South Korea.
The data also revealed that nine candidates were listed as "stateless" and three as "unspecified." The United States ranked 19th, with just six American citizens ranked in the top 775 candidates.
Candidates in the Express Entry pool must be eligible for one of the following federal economic immigration programs: the Federal Skilled Worker Program, the Federal Skilled Trades Program, and the Canadian Experience Class.
Eligible candidates may submit a profile into the Express Entry pool, where they are ranked according to the CRS. The government of Canada selects the top-ranked candidates on a priority basis when it performs one of its frequent draws from the pool. Candidates who are issued an invitation to apply for permanent residence then have 60 days to submit a complete e-application, from which point the government of Canada aims to process the application within six months. A number of early applicants have had their applications processed in under half that time.
Click here for more information on draws from the Express Entry pool that have taken place so far.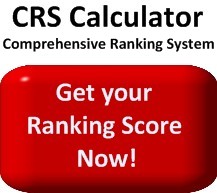 Express Entry quick facts, from January 1 to May 12 (All dates are for 2015)
Launch date: January 1
First draw from the pool: January 31
Most recent draw from the pool: April 17
Minimum CRS points required for selection in any one draw: 453 (March 27 and April 17 draws)
Largest number of invitations to apply issued in any one draw: 1,637 (March 27 draw)
Fewest invitations to apply issued in any one draw: 715 (April draws)
Largest decrease in CRS points required between two consecutive draws: 254 (from February 27 to March 20 draws)
Smallest decrease in CRS points required between two consecutive draws: 10 (from February 7 to February 20 draws)
Largest increase in CRS points required between two consecutive draws: 16 (from March 27 to April 10 draws)
Longest gap between two consecutive draws: 25 days (from April 17 to present)
Shortest gap between two consecutive draws: 7 days (on four occasions)
Total number of invitations to apply issued: 7,566