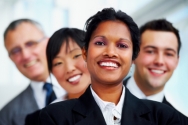 The Government of Canada will keep Canada's immigration levels the same next year, for 2011. The government says its goal is to take in between 240,000 and 265,000 new permanent residents next year—the same target as for 2009 and 2010. Immigration Minister Jason Kenney says, "Canada's post-recession economy demands a high level of legal immigration to keep our workforce strong."
The Canadian provinces are going to take on a larger role in selecting economic immigrants. As the number of newcomers in the Federal Skilled Worker class declines, the number of newcomers nominated through the province nomination programs will rise. It is predicted that Canada will require about 350,000 immigrants each year by 2030 in order to keep the workforce growing.
For 2011, the federal government is going to increase the target for spouses and children to 48,000 — an increase from the 45,000 in 2010.
The federal government is also committing to a 100% increase to the number of refugees Canada resettles from overseas refugee camps
The focus now is on settlement programs and resources to help newcomers integrate more effectively so the Canadian workforce can benefit fully from the training and expertise of these newcomers to Canada.