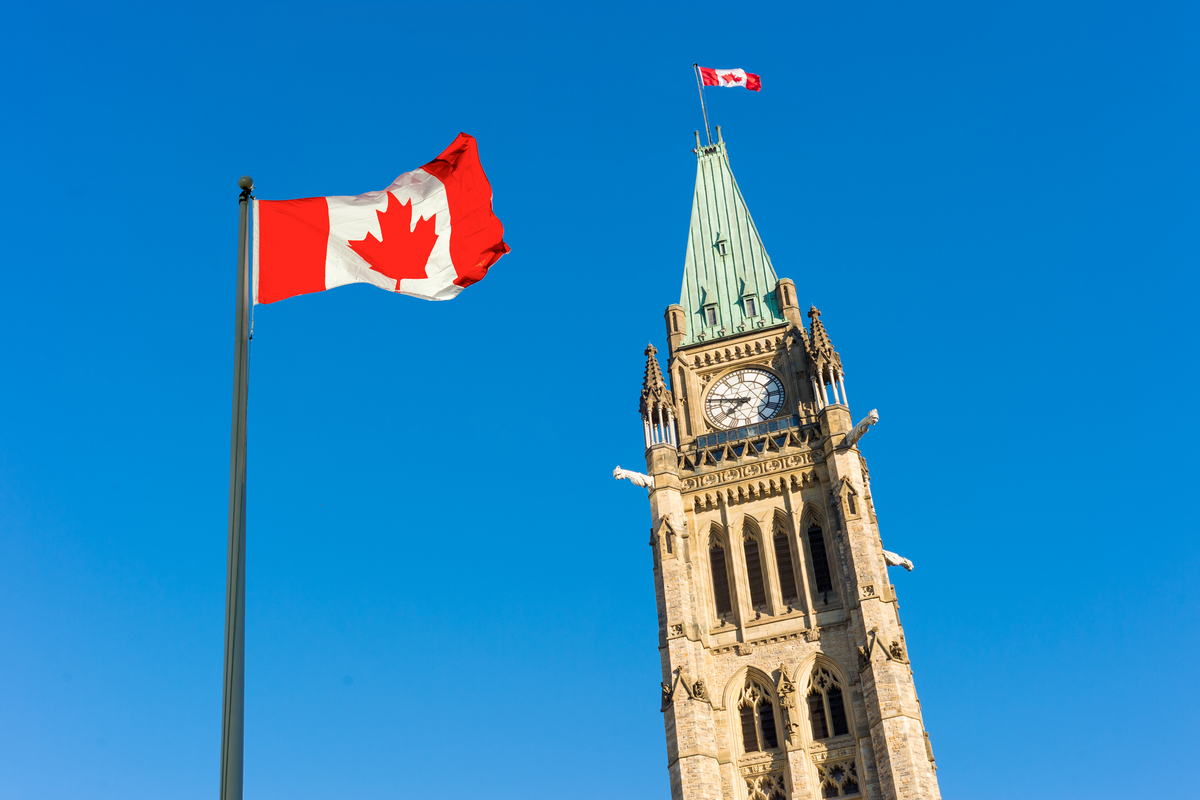 Canada invited 3,350 Express Entry candidates to apply for permanent residence in a new draw that took place March 6. 
Candidates with scores as low as 454 were issued Invitations to Apply for permanent residence (ITAs) in this round.
IRCC applied the tie-break rule and the time published was February 11, 2019, at 17:21:27 UTC. This means that all candidates with a Comprehensive Ranking System (CRS) score of 454 and above who created an Express Entry profile before the posted date and time received an ITA in the March 6 draw.
The Express Entry system manages the pool of Canadian immigration candidates for three of Canada's federal economic immigration programs: the Federal Skilled Worker Class, Canadian Experience Class and Federal Skilled Trades Class.
Candidate profiles are assigned a score based on the CRS, which considers factors such as age, education, work experience and language abilities in one or both of Canada's official languages (English and French).
A candidate's CRS score is dynamic and may be improved.
After obtaining an ITA, candidates have 60 days to submit a complete permanent residence application to Immigration, Refugees and Citizenship Canada. 
For further details on the March 6 draw, please read the latest article on CIC News.com.
Express Entry quick facts, from January 1, 2015, to March 6, 2018
Launch date: January 1, 2015
First draw from the pool: January 31, 2015
Most recent draw from the pool: March 6, 2019
Minimum CRS points required for selection in the Federal Skilled Trades Class (FSTC): 199 (May 26, 2017)
Minimum CRS points required for selection in the Federal Skilled Worker Class (FSWC): 413 (May 31, 2017)
Minimum CRS points required for selection in the Canadian Experience Class (CEC): 413 (May 31, 2017)
Largest number of invitations to apply issued in any one draw: 3,923 (April 12, 2017)
Fewest invitations to apply issued in any one draw: 143 (May 26, 2017. Note: This draw invited candidates with a provincial nomination only.)
Largest decrease in CRS points required between two consecutive draws: 273 (from May 22, 2015, to June 12, 2015, draws)
Smallest decrease in CRS points required between two consecutive draws: 0 (on three occasions)
Longest gap between dates of two consecutive draws: 35 days (from April 17, 2015, to May 22, 2015, draws)
Shortest gap between dates of two consecutive draws: 5 days (from May 26 to May 31, 2017)
Total number of ITAs issued in 2015: 31,063
Total number of ITAs issued in 2016: 33,782
Total number of ITAs issued in 2017: 86,023
Total number of ITAs issued in 2018: 89,800
Total number of ITAs issued in 2019 (to date): 17,850
Total number of ITAs issued since system was launched: 

258,518
Draws From The Express Entry Pool
Express Entry Draws: 2019
| Draw # | Minimum CRS Score Required | Date of Draw | # of ITAs Issued |
| --- | --- | --- | --- |
| 112 | 454 | March 6, 2019 | 3,350 |
| 111 | 457 | February 20, 2019 | 3,350 |
| 110 | 438 | January 30, 2019 | 3,350 |
| 109 | 443 | January 23, 2019 | 3,900 |
| 108 | 449 | January 10, 2019 | 3,900 |
Draw #
Minimum CRS Score Required
Date of Draw
# of ITAs Issued
107
439
December 19, 2018
3,900
106
445
December 12, 2018
3,900
105
445
November 28, 2018
3,900
104
449
November 15, 2018
3,900
103
442
October 29, 2018
3,900
102
440
October 15, 2018
3,900
101
445
October 3, 2018

3,900

100
284 (*Federal Skilled Trades candidates only)
September 24, 2018

400

99
441
September 19, 2018

3,500

98
440
September 5, 2018
3,900
97
440
August 22, 2018
3,750
96
440
August 8, 2018
3,750
95
441
July 25, 2018
3,750
94
442
July 11, 2018
3,750
93
442
June 25, 2018
3,750
92
451
June 13, 2018
3,750
91

902 (*Provincial nominee programs only)

288 (*Federal Skilled Trades candidates only)

May 30, 2018
700
90
440
May 23, 2018
3,500
89
441
May 9, 2018
3,500
88
441
April 25, 2018
3,500
87
444
April 11, 2018
3,500
86
446
March 26, 2018
3,000
85
456
March 14, 2018
3,000
84
442
February 21, 2018
3,000
83
442
February 7, 2018
3,000
82
444
January 24, 2018
2,750
81
446
January 10, 2018
2,750
| Draw # | Minimum CRS Score Required | Date of Draw | # of ITAs Issued |
| --- | --- | --- | --- |
| 80 | 446 | December 20, 2017 | 2,750 |
| 79 | 452 | December 6, 2017 | 2,750 |
| 78 | 439 | November 15, 2017 | 2,750 |
| 77 | 458 | November 8, 2017 | 2,000 |
| 76 | 241 (*Federal Skilled Trades candidates only) | November 1, 2017 | 505 |
| 75 | 673 (*Provincial nominee programs only) | November 1, 2017 | 290 |
| 74 | 436 | October 18, 2017 | 2,757 |
| 73 | 438 | October 04, 2017 | 2,801 |
| 72 | 433 | September 20, 2017 | 2,871 |
| 71 | 435 | September 6, 2017 | 2,772 |
| 70 | 434 | August 23, 2017 | 3,035 |
| 69 | 433 | August 9, 2017 | 2,991 |
| 68 | 441 | August 2, 2017 | 3,264 |
| 67 | 440 | July 12, 2017 | 3,202 |
| 66 | 449 | June 28, 2017 | 3,409 |
| 65 | 413 | May 31, 2017 | 3,877 |
| 64 | 199 (*Federal Skilled Trades candidates only) | May 26, 2017 | 400 |
| 63 | 775 (*Provincial nominee programs only) | May 26, 2017 | 143 |
| 62 | 415 | May 17, 2017 | 3,687 |
| 61 | 423 | May 4, 2017 | 3,796 |
| 60 | 415 | April 19, 2017 | 3,665 |
| 59 | 423 | April 12, 2017 | 3,923 |
| 58 | 431 | April 5, 2017 | 3,753 |
| 57 | 441 | March 24, 2017 | 3,749 |
| 56 | 434 | March 1, 2017 | 3,884 |
| 55 | 441 | February 22, 2017 | 3,611 |
| 54 | 447 | February 8, 2017 | 3,644 |
| 53 | 453 | January 25, 2017 | 3,508 |
| 52 | 459 | January 11, 2017 | 3,334 |
| 51 | 468 | January 4. 2017 | 2,902 |
| Draw # | Minimum CRS Score Required | Date of Draw | # of ITAs Issued |
| --- | --- | --- | --- |
| 50 | 475 | December 22, 2016 | 2,878 |
| 49 | 497 | December 16, 2016 | 1,936 |
| 48 | 786 (*Provincial Nominee Programs only) | November 30, 2016 | 559 |
| 47 | 470 | November 16, 2016 | 2,427 |
| 46 | 472 | November 2, 2016 | 2,080 |
| 45 | 475 | October 19, 2016 | 1,804 |
| 44 | 484 | October 12, 2016 | 1,518 |
| 43 | 483 | September 21, 2016 | 1,288 |
| 42 | 491 | September 7, 2016 | 1,000 |
| 41 | 538 | August 24, 2016 | 750 |
| 40 | 490 | August 10, 2016 | 754 |
| 39 | 488 | July 27, 2016 | 755 |
| 38 | 482 | July 13, 2016 | 747 |
| 37 | 482 | June 29, 2016 | 773 |
| 36 | 488 | June 15, 2016 | 752 |
| 35 | 483 | June 1, 2016 | 762 |
| 34 | 484 | May 18, 2016 | 763 |
| 33 | 534 | May 6, 2016 | 799 |
| 32 | 468 | April 20, 2016 | 1,018 |
| 31 | 470 | April 6, 2016 | 954 |
| 30 | 470 | March 23, 2016 | 1,014 |
| 29 | 473 | March 8, 2016 | 1,013 |
| 28 | 453 | February 24, 2016 | 1,484 |
| 27 | 459 | February 10, 2016 | 1,505 |
| 26 | 457 | January 28, 2016 | 1,468 |
| 25 | 453 | January 13, 2016 | 1,518 |
| 24 | 461 | January 6, 2016 | 1,463 |
| Draw # | Minimum CRS Score Required | Date of Draw | # of ITAs Issued |
| --- | --- | --- | --- |
| 23 | 460 | December 18, 2015 | 1,503 |
| 22 | 461 | December 4, 2015 | 1,451 |
| 21 | 472 | November 27, 2015 | 1,559 |
| 20 | 484 | November 13, 2015 | 1,506 |
| 19 | 489 | October 23, 2015 | 1,502 |
| 18 | 450 | October 2, 2015 | 1,530 |
| 17 | 450 | September 18, 2015 | 1,545 |
| 16 | 459 | September 8, 2015 | 1,517 |
| 15 | 456 | August 21, 2015 | 1,523 |
| 14 | 471 | August 7, 2015 | 1,402 |
| 13 | 451 | July 17, 2015 | 1,581 |
| 12 | 463 | July 10, 2015 | 1,516 |
| 11 | 469 | June 27, 2015 | 1,575 |
| 10 | 482 | June 12, 2015 | 1,501 |
| 9 | 755 | May 22, 2015 | 1,361 |
| 8 | 453 | April 17, 2015 | 715 |
| 7 | 469 | April 10, 2015 | 925 |
| 6 | 453 | March 27, 2015 | 1,637 |
| 5 | 481 | March 20, 2015 | 1,620 |
| 4 | 735 | February 27, 2015 | 1,187 |
| 3 | 808 (*Canadian Experience Class only) | February 20, 2015 | 849 |
| 2 | 818 | February 7, 2015 | 779 |
| 1 | 886 | January 31, 2015 | 779 |