The nineteenth draw for Canadian immigration through the Express Entry selection systemhas been performed by Citizenship and Immigration Canada (CIC) on Ocotber 23, 2015. A total of 1,502 Invitations to Apply(ITAs) for Canadian permanent residence were issued to candidates with 489 or more Comprehensive Ranking System (CRS) points.
Express Entry is Canada's immigration management system for the federal economic immigration programs, namely: Federal Skilled Worker, Federal Skilled Trades, and the Canadian Experience Class. Express Entry came into operation on January 1, 2015.
The latest draw is the first since the Canadian federal election, which was held earlier this week. The election resulted in a Liberal majority, with Prime Minister designate Justin Trudeau set to form a new government imminently. The fact that an Express Entry draw was held within days of the election having been held and during a transfer of power shows evidence that economic immigration will remain an important component of Canada's immigration policy.The future of economic immigration was covered in-depth by CICNews this week.
Express Entry
Eligible candidates may submit a profile into the Express Entry pool, where they are ranked according to the CRS. The government of Canada selects the top-ranked candidates on a priority basis when it performs one of its frequent draws from the pool. Candidates who are issued an invitation to apply for permanent residence then have 60 days to submit a complete e-application, from which point the government of Canada aims to process the application within six months. A number of early applicants have had their applications processed in under half that time.
Click herefor more information on draws from the Express Entry pool that have taken place so far.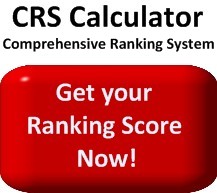 Express Entry quick facts, from January 1 to October 23 (All dates are for 2015)
Launch date: January 1
First draw from the pool: January 31
Most recent draw from the pool: October 23
Minimum CRS points required for selection in any one draw: 450 (September 18 & October 2)
Largest number of invitations to apply issued in any one draw: 1,637 (March 27)
Fewest invitations to apply issued in any one draw: 715
Largest decrease in CRS points required between two consecutive draws: 273 (from May 22 to June 12 draws)
Smallest decrease in CRS points required between two consecutive draws: 0 (from September 18 to October 2 draws)
Largest increase in CRS points required between two consecutive draws: 302 (from April 17 to May 22 draws)
Smallest increase in CRS points required between two consecutive draws:0 (from September 18 to October 2 draws)
Longest gap between two consecutive draws: 35 days (from April 17 to May 22 draws)
Shortest gap between two consecutive draws: 7 days (on five occasions)
Total number of invitations to apply issued: 25,044

Draws From The Express Entry Pool (Updated)
| | | | | |
| --- | --- | --- | --- | --- |
| | Date when Invitations To Apply Were Issued | Number of Invitations Issued | Minimum CRS Points Required | Program Specified |
| First Express Entry Draw | January 31, 2015 | 779 | 886 | All Programs |
| Second Express Entry Draw | February 7, 2015 | 779 | 818 | All Programs |
| Third Express Entry Draw | February 20, 2015 | 849 | 808 | Canadian Experience Class |
| Fourth Express Entry Draw | February 27, 2015 | 1,187 | 735 | All Programs |
| Fifth Express Entry Draw | March 20, 2015 | 1,620 | 481 | All Programs |
| Sixth Express Entry Draw | March 27, 2015 | 1,637 | 453 | All Programs |
| Seventh Express Entry Draw | April 10, 2015 | 925 | 469 | All Programs |
| Eighth Express Entry Draw | April 17, 2015 | 715 | 453 | All Programs |
| Ninth Express Entry Draw | May 22, 2015 | 1,361 | 755 | All Programs |
| Tenth Express Entry Draw | June 12, 2015 | 1,501 | 482 | All Programs |
| Eleventh Express Entry Draw | June 27, 2015 | 1,575 | 469 | All Programs |
| Twelfth Express Entry Draw | July 10, 2015 | 1,516 | 463 | All Programs |
| Thirteenth Express Entry Draw | July 17, 2015 | 1,581 | 451 | All Programs |
| Fourteenth Express Entry Draw | August 7, 2015 | 1,402 | 471 | All Programs |
| Fifteenth Express Entry Draw | August 21, 2015 | 1,523 | 456 | All Programs |
| Sixteenth Express Entry Draw | September 8, 2015 | 1,517 | 459 | All Programs |
| Seventeenth Express Entry Draw | September 18, 2015 | 1,545 | 450 | All Programs |
| Eighteenth Express Entry Draw | October 2, 2015 | 1,530 | 450 | All Programs |
| Nineteenth Express Entry Draw | October 23, 2015 | 1,502 | 489 | All Programs |