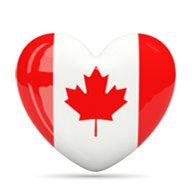 Sep 30, 2018
1
32
Category........

BUSINESS
Visa Office......

Mumbai
NOC Code......

2175
Pre-Assessed..

Yes
Hello everyone,
Are there any
Self-employed or Small Business Owners
here just like me who are applying for Canada PR? Maybe you are a Designer, Developer, Marketer, Tester, Blogger etc. running a small freelance business studio. Looking forward to connecting with you guys and help each other in this PR application process.
Let's make this the #1 Self-employed and Small Business Owners thread. Shall we?