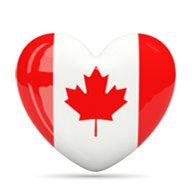 May 22, 2017
434
Category........

CEC
Visa Office......

CPC Sydney
NOC Code......

2281
App. Filed.......

27-06-2020
Doc's Request.

18-08-2020
AOR Received.

27-06-2020
Med's Done....

16-04-2020
Thanks, I hope you get it.

additional information - Ontario PNP and got 600 points last week. 467+600 = 1067, had birthday last week and score ended up with 1062. Got email and checked messages in account.
It was an ingenious move to apply for a nomination when you got NOI from Ontario. Instead of thinking about potentially wasting 1500 CAD for OINP, you went ahead and grabbed the opportunity with both hands. People should leverage NOI from provinces even if they have a point short of the previous draw's cut-off score. No point in waiting and getting butchered in subsequent draws. With 467, you had no chance in the last few months and it is still bleak for 467 in the upcoming draws. Great job!