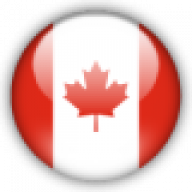 Apr 13, 2009
87
Category........
Visa Office......

Singapore
NOC Code......

2174
Job Offer........
Pre-Assessed..
App. Filed.......

5-05-2014
Nomination.....

11-06-2014
AOR Received.

11-08-2014
File Transfer...

23-06-2014
Med's Request

16-04-2015
Med's Done....

29-04-2015
Interview........

Waived
Passport Req..

29-06-2015 Decision Made: 30-06-2015 PP Submitted...: 1-07-2015
VISA ISSUED...

10-07-2015 PP Returned....: 11-08-2015
LANDED..........

01-10-2015
Hi.

I know the Ontario Govt announced that expired, or soon-to-expire, licenses would still continue to work for "some time". Nevertheless, I have a rather peculiar situation.

Details:
-- My G2 license will expire in December 2020.
-- I failed my G test twice and was scheduled for the 3rd attempt on May 27, 2020 (which is obviously not going to take place).

Before Corona, I was aiming at getting my G by any means (by failing as few times as possible) between May and December; that is 7 months, which is ample time. But now that Corona is pervasive, it is hopeless to think about the test at the moment. But the indefinite delay will be shrinking the 7-month validity as months pass by!

What is going to happen when things are back to normal and tests resume? Would MTO return my 7 months or just give me a single chance to attempt G? I am paranoid and do not wish to start all over again from G1 if I fail that single chance.

Please respond with some clues on how the lost time would be accounted for. Thanks.
Last edited: