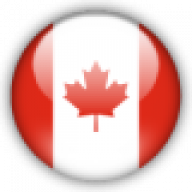 Dec 13, 2018
98
Category........

PNP
Visa Office......

Ottawa
Nomination.....

Sk
I am creating this thread for PNP applicants who have OUTLAND dependents(Spouse/children) and have been affected by the Covid-19 Travel restrictions and have their application placed on hold or still In-Process even after meeting and passing all the requirement for Permanent Residence.

We can share our timeline here and follow each other's progress, basically share informations about the ongoing process of our application. Also SPONSORSHIP applicants like PERMANENT RESIDENTS and CITIZENS who have applied to SPONSOR their OUTLAND spouses and dependent are also invited on this thread. I wish us all the best in the waiting game.

Here is my timeline:
PNP Saskatchewan (economic with work permit) INLAND with OUTLAND spouse
PNP applied 9th Jan 2019, approved SINP 17th Jan 2019

mailed DOCs (Federal Stage) to NovaScotia Jan 25th 2019
Jan 31 2019 AR
Apr 6 2019 AOR
Aug 27 2019 Sent Spouse Docs
Sept 10 2019 PA medical request
Oct 15 2019 spouse added as dependent on GCkey
Oct 25 PA medical passed
May21 2020 spouse MR
May 21 2020 RPRF request and additional doc request (marriage evidence)
May 31 2020 Spouse passed medical
June 5 2020 Received PAL
June 11 2020 GU
Aug 26 2020 Spouse completed biometrics
DM/PPR: ???
CoPR: ???
Landing:??