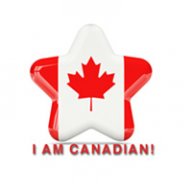 Jul 1, 2010
194
Category........

FSW
Visa Office......

London
NOC Code......

2174
App. Filed.......

04-05-2013
AOR Received.

09-07-2013
File Transfer...

22-07-2013
Med's Request

02-04-2014
Med's Done....

15-04-2014
Interview........

21-01-2014
Passport Req..

01-07-2014
VISA ISSUED...

14-07-2014
LANDED..........

22-09-2014
Hello forum!
I am offering my apartment for short-term [few months] with the possibility of medium [6 months] ~ to long term [1 year]. Its a fully furnished 2 bedroom apartment, live-in ready. You don't have to spend single penny when you move in.
Newcomers, Landed immigrants are welcome as well.
Features
:
Master has Queen Bed and ensuite washroom
2nd Bedroom has Queen Bed
Comes with Over-the-range micro, full cooking range, fridge, toaster, flatware, dinnerware, cooking essentials

A/C included for summers, Heating for winters
Hot water included
Hydro included
TV / Sofa sets, dinning table included
Internet included

Ensuite Laundry
Very close to Hwy. 427, QEW & 401.

MiWay at steps, TTC Kipling few mins drive away
Walkable to Walmart, Costco, Freshco, Rexall etc
Minimum stay is at least 2 to 3 weeks. I'll be able to offer better discounts on monthly basis though.
PM me or leave a message in thread if you are interested and availability. Do send details as well about your landing date, days you are interested in renting property.
Thank you!