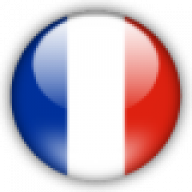 Oct 20, 2020
214
27
Category........

FSW
NOC Code......

6321
AOR Received.

21-10-2020
same here its been like that since 5th January, no progress so far. I think it really comes down to Visa Offices now, someone got a PPR last week from London VO, AOR 18 Sep, IP1 on 23 Nov and IP2 on 3 Dec PPR 11 Feb...My file is transferred to London VO and I think yours is in Paris VO.

I was in panic, but now feeling better to know that we all are in the same boat, i guess until there is significant progress on Corona control our files will be moving at snail's pace. I wanted to buy a car now and move my place, not sure if I should do it now or do it in Canada if PPR comes...the wait is tough, april is just around the corner, our normal 6 month processing times would expire.
I want to change my job every day. Not sure if I should do it now or until in Canada :/ my file is located at HKVO. Another friend of mine had IP2 on 3rd February and PPR on 8th February. Same October AOR. HKVO.