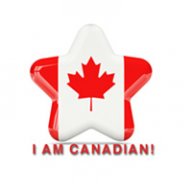 Jul 15, 2014
45
Category........
Visa Office......

Singapore VO
NOC Code......

2173
Job Offer........
Pre-Assessed..
App. Filed.......

04-07-2014
Nomination.....

03-11-2014
AOR Received.

04-12-2014
File Transfer...

31-10-2015
Med's Request

24-02-2015
Med's Done....

06-03-2015 - 3rd Line updated on 17-03-2015, RPRF and PCC received to VO on 23-03-2015
Interview........

Seems waived.
Passport Req..

30-07-2015 and submitted on 31-07-2015
VISA ISSUED...

07-08-2015
vduller said:

Question regarding Photos to be submitted to visa office.

The main email requires 4 photos but the attachment explaining the details for the requirement said 2 photos. Which one is correct?
Follow email. Attachment are documents which are already created may be older sometimes.
Email is the one which they write especially for you.