Contact the Cohen Immigration Law Firm for Assistance
Last updated:
27 November 2023
---
Do you want a free telephone consultation?
The Cohen Immigration Law Firm offers over 45 years of expertise and is here to assist you achieve your Canadian immigration goals.
To receive a free telephone consultation with our lawyers, please complete this short form to submit your question on any of the following topics:
Work Permits

Maintaining Your Status in Canada
Temporary Residence
Business Immigration
Visitor Visas
Visiting Your Family in Canada
Canadian Citizenship
Admissibility to Canada


Meet Our Lawyers

Attorney Daniel Levy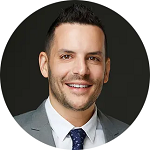 Daniel is a Senior Attorney at Cohen Immigration Law. Daniel has worked at Cohen Immigration Law for over 10 years and leads the law firm's Work Permit, Business Immigration, Inadmissibility, and Citizenship practices. Daniel divides his time between the U.S. and Canada to provide legal guidance to clients across a variety of different industries. Daniel obtained his law degree from McGill University.
Attorney Gabriel Dumitrascu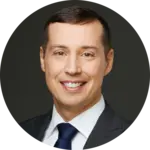 Gabriel Dumitrascu is a Senior Attorney at Cohen Immigration Law. Gabriel specializes in economic class immigration, study permits, and family reunification. Gabriel completed his law degree at the University of Montreal.