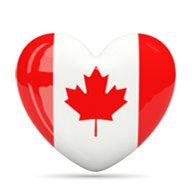 Jul 16, 2017
4
Category........

FSW
App. Filed.......

26-04-2017
IELTS Request

20-09-2016
Med's Done....

31-03-2016
Passport Req..

21-07-2017
VISA ISSUED...

28-07-2017
LANDED..........

31-08-2017
I think it applies for passport submissoon too in this situation. I do mean the consent for indirect submission form.
My husband filled that consent form with my details so i could recieve the passport at another address without any issues. So whn i recieved it, in the address it wasnt MY name but it had "C/O *my address*" while mine n our child's envelopes did not hv "C/O" in the address
So i would say u cn fill that if it is to be recieved and/or submitted by another person.
Thank you so much for this clarification!