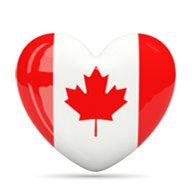 Jul 16, 2017
4
Category........

FSW
App. Filed.......

26-04-2017
IELTS Request

20-09-2016
Med's Done....

31-03-2016
Passport Req..

21-07-2017
VISA ISSUED...

28-07-2017
LANDED..........

31-08-2017
They should fill the details of the person who will be recieving it for them in the 3rd party consent form. Its thr among the documents to be submitted.
The return address has to be filled as per your requirement on the courier and sms form.
Use tht address from where u want it picked up for submission of webform in vfs website too.

Ensure the documents are almost ready beforehand and handed to th 3rd party since usually the pickup occurs the very next day.
Hi there! Thanks for your response.. I was going through a few YT videos, and everyone is stating that this section in the Consent Form seems to be if someone else is submitting their "application", not the passport!
Did you mean COURIER/SMS form by any chance, and not CONSENT form.?