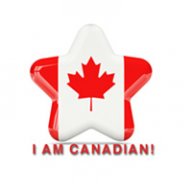 Jun 5, 2014
176
Visa Office......

London
App. Filed.......

21-05-2014
Doc's Request.

29-04-2015
File Transfer...

SA on 30-07-2014
Med's Request

19-05-2015
Med's Done....

upfront med.: 7-04-2014 and re-med.: 21-05-2015
Interview........

Waived !!
Passport Req..

DM on 2-06-2015, PPR on 05-06-2015
VISA ISSUED...

Visa issued: 02-07-2015, Received: 07-07-2015
LANDED..........

January 2016
Few days ago i sent an inquiry to know if they've transferred my file to visa office without letting us know and yesterday got their reply which seems like they have started processing files in Sydney now.
What was their exact answer?I am not sure they will be handling all applications in Sydney. They will ultimately be transferred to respective Visa offices. One office cannot handle all applications plus Sydney office also handles citizenship applications (before they are transferred to respective processing offices)