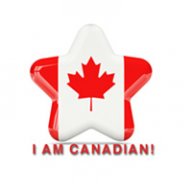 Jun 5, 2014
177
Visa Office......

London
App. Filed.......

21-05-2014
Doc's Request.

29-04-2015
File Transfer...

SA on 30-07-2014
Med's Request

19-05-2015
Med's Done....

upfront med.: 7-04-2014 and re-med.: 21-05-2015
Interview........

Waived !!
Passport Req..

DM on 2-06-2015, PPR on 05-06-2015
VISA ISSUED...

Visa issued: 02-07-2015, Received: 07-07-2015
LANDED..........

January 2016
April 2018 Application.
Re-medical requested on 21 May 2019
Medical done on 23 May 2019
Request letter received Today for passport 4 June 2019

They also asked to fill Appendix A UPdate Information Chart.

I sponsored my wife. No kids. Only she is coming.

Do we only need to fill "Principle applicant" row on the form or do we need to fill Spouse/partner row also?
Your wife is the principal applicant. Just fill that line.