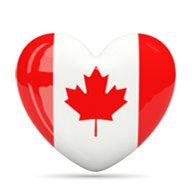 Oct 10, 2018
30
48
Category........

BUSINESS
Hi everyone!

This is my first reply here. Since my English is not good enough to fully express myself, I have to describe my journey as simple as possible.
Sorry for the inconvenience!
If you can use Chinese or won't mind my poor English and slow responce, you can use the WeChat app to contact me, my account is CAN9RGW

My timeline here:

Mar 11, 2019 sent my application
Apr 17, 2019 AOR and Biometrics Request
Nov 7, 2019 Doc Request 1st
Dec 4, 2019 Received the Bulletin1 E-mail
May 27, 2020 Doc Request 2nd
Jun 19, 2020 Doc Request 3rd
July 17, 2020 Received the Invitation to Pre-Arrival Services / IMM5801
July 22, 2020 Medical Request
Aug 4, 2020 Medical passed
Sep 30, 2020 PPR and CoPR
Oct, 2020 The yellow envelope/Passport received.

During the application process, I often came here to find various information.
Especially during the anxious waiting months, people's timeline sharing and experience gave me a lot of comfort.
I'm so grateful for the help given to me, Thank you everyone!
Congratulations dear
Thank you for your input, what kind of documents did they ask for? Three requests for documents!? Your application was incomplete?