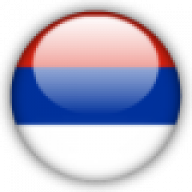 Feb 17, 2021
273
Category........

CEC
NOC Code......

2174
App. Filed.......

17-02-2021
AOR Received.

18-02-2021
Med's Done....

16-02-2021
LANDED..........

27-09-2021
End of the road for me
AOR Feb 18, 2021. Montreal VO.
Application approved: June 30, 2021
It took them
85 days
to send me the first portal email after my application was approved. In the end, it was a human error, and I had to beg them through webform to put a note in my file for the officer in charge of my application. Two days after, I received an email signed by the officer, telling me that my application has been transferred to Etobicoke for virtual landing. The same day I received the first portal email.
First portal email: Sept 22, 2021 (Etobicoke VO)
Portal credentials: Sept 26, 2021
eCOPR for me and my dependants: Sept 27, 2021