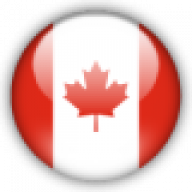 May 12, 2019
140
Category........

CEC
Visa Office......

Ottawa
Job Offer........

Yes
App. Filed.......

19 January 2020
AOR Received.

20 January 2020
File Transfer...

May 2020
Med's Done....

4 February 2020
@PSpharwaha @NewDestination @alexbi

It looks like they are only prioritizing 2021 but one of my friend had April 2020 AOR first email 28may and second one June 7 and she got coPR this past Friday.

I was also looking at other threads and they called someone to confirm if they are in canada and sent coPR same day. Phone person also told that they are clearing backlog.

Lets just pray..
Oh really. They must consider long waiting 2020 applicants first as we deserve to get our ecopr before 2021 applicants get theirs. I think this Covid has affected first half of 2020 applicants the most. It is really pain to see people getting their whole PR application approved in 2 months whereas they took average of 4 months to approve one stage for our applications.
But I don't have any high hopes from IRCC now.