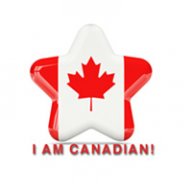 Oct 28, 2015
171
Visa Office......

Ottawa, ON
NOC Code......

6314
App. Filed.......

23-Nov-2015
Doc's Request.

09-Mar-2016
AOR Received.

25-Apr-2016
Med's Done....

08-May-2016
Passport Req..

26-Oct-2016
VISA ISSUED...

1-Nov-2016
LANDED..........

January 14, 2017. Praise God!
Hi,

I came up with three question while filling up my form. Hoping someone can provide some feedback on this.

1> I traveled for 3 weeks for work in Sweden in 2015, which is within 5 year eligibility period. So should I add that information on question 10.A. ? I actually don't remember the hotel name and address that I stayed in.

2> After landing in Canada, I was unemployed for three month. So, what should be the explanation for that time period in Quesiton 11.

3> Being a resident of Ontario, do I need to check NO on question 17. C. Or just leave it blank?

Thanks in advance.
Hey there,
1. You don't need to include addresses of family, friends, hotels or resorts where you stayed
while on vacation
. Question 10 is where you list your permanent addresses, so while you were traveling for 3 weeks, you would've had a permanent address somewhere. That's the one they'll want to see.
2. You would just say "Unemployed" in the third column for that period. That's one of the valid options.
3. I wouldn't leave it blank, just to be safe. While inclusion in the Quebec list is not mandatory, the question is not listed as optional, so I would just check the "No" box.