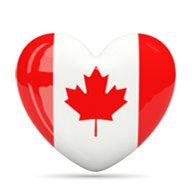 Jun 16, 2017
253
Category........

PNP
Visa Office......

NDVO
NOC Code......

1252
App. Filed.......

22-11-2016
Doc's Request.

26-01-2017
Nomination.....

10-02-2017
AOR Received.

21-06-2017
IELTS Request

Submitted with application to CIC
File Transfer...

17-07-2017
Med's Request

07-08-2018
Med's Done....

10-08-2018
Interview........

NA
Passport Req..

27-08-2018
VISA ISSUED...

05-Sep-2018
LANDED..........

31-Oct-2018
In my case what happened application numbers last 2 digit are in sequence for me it's example 12 and for my son is 14 so is it possible that they have generated aor for my wife but they forgot to send email ? N she supposed to have number 13 .
Is there any other way that we can check in Ecas or anywhere without application number ? By UCI number can we check ?
i think with UCI we cannot, else all could have checked. You need the application #. Looks like your wife # is 13 then. Hold on for 2 days and if not call IRCC, wait time is more but you should be able to reach them.. Very unique case..