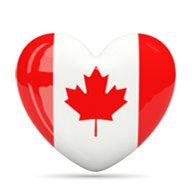 Nov 30, 2020
17
Category........

FAM
Visa Office......

Mississauga
I don't want to mislead--> Please submit what they mention in the BLS checklist (province issued id with address, utility bill).

Bank and credit card, mobile statements are,in general,not accepted by BLS.

If you have issues with submitting local address proof, write to HCI Ottawa (

cons.ottawa@mea.gov.in

) explaining the situation and see what they say.

I did and got below reply from HCI:

You can retain the existing Address, for 'address to be printed' on the new Passport. You need not to submit any address proof for that.
For other address you can submit your Montreal address. for this you need to submit any of the prescribed address proof.
In case proper address proof is not available and you can submit your application for renewal of Passport, with the available proof of address viz., bank statements, lease paper, etc.
It may happen due to unavailability of proper address proof, you may get a Short Validity Passport (valid for 1-2 years only)."

BLS accepted bank statement but asked for the printout of the HCI email.

I also submitted a covering letter explaining this.

Whether you want to risk getting a 1/2 year passport by submitting bank st is entirely up to you, depending on your situation.
Thanks for the detailed reply
Last edited: