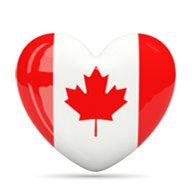 Feb 20, 2020
3
Category........

FSW
NOC Code......

2175
App. Filed.......

29-04-2020
AOR Received.

29-04-2020
Hi guys, i just landed at Vancouver last week and went back to China, here is my timeline, hope someone needs it.

BTW, i heard the actual PR card would be deliverd for 3 month or longer after you landing. So please arrange your itinerary and plan in advance.

Anything else you wanna ask, please PM me.

Hope all of you get PR and start new life.
My process is very same and the timeline. We said Toronto and now want to go to Vancouver. But our CoPR says Dest. city Toronto — so we don't want to risk it. Can you tell if that's a problem?
We have gotten the CoPR now planning on buying tickets and going there.
Can you tell what is needed? It used to take 2 weeks to get a PR card, now as you noted it's 3 months. How can I get a place for three months without being in Canada?
Do I have to have an address when I land in Canda to give to the immigration officer or can I book a hotel and later give them a new address?
Did you get your PR card you said you're back in China, how did you travel to China without first getting your PR card?